What's the point of being a billionaire if you can't have some fun with all that cash?
Consider the case of Elon Musk, Tesla founder. Rolling in cash and unsure of what to do with it all, Musk has decided to light it on fire. Literally: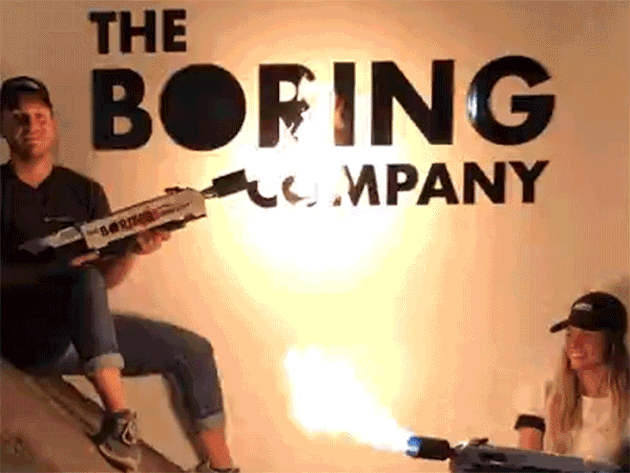 But flamethrowers for home use were just the start of Elon Musk's year of innovation. Here's a man who has so much money and so much time on his hands that he fired a car into space with a dummy in the driver's seat just because he could. Space flight is all well and good, but what's the use of exploration and experimentation when you could just shoot a roadster to all the aliens out there trying to figure out what the hippest car in all the world is?
If it weren't obvious from the torches and the rocket boosters, it's obvious Musk likes playing with fire. What better explanation for the fact that he risked bringing the wrath of the federal government down on his head all for the sake of making a sweet-ass 420 joke? Here's how the SEC explained Musk's tweet about taking his company private at $420 per share:
According to Musk, he calculated the $420 price per share based on a 20% premium over that day's closing share price because he thought 20% was a "standard premium" in going-private transactions. This calculation resulted in a price of $419, and Musk stated that he rounded the price up to $420 because he had recently learned about the number's significance in marijuana culture and thought his girlfriend "would find it funny, which admittedly is not a great reason to pick a price."
That's, like, hilarious man. And for putting his whole company at risk for the sake of an amazingly nice joke, we grant Elon Musk the coveted title of Washington Free Beacon man of the year.