John Kerry's fight against the "climate crisis" has taken the jet-setting Biden administration official to yet another luxurious location: a five-star island resort in the Bahamas.
Kerry, who has served as President Joe Biden's climate czar since January 2021, is on the Caribbean island for three days this week to "advance international cooperation among nations particularly vulnerable to the climate crisis," the State Department announced Monday. Included in his itinerary was an opulent opening ceremony held at Atlantis Paradise Island, a lush five-star resort that boasts 14 swimming pools, 14 lagoons, dozens of luxury restaurants, a yacht marina, a private golf course, a world-class casino with more than 700 slot machines, at least 3 nightclubs, and a movie theater. Bahamian prime minister Philip Davis during a Wednesday night speech thanked Kerry for attending the ceremony, a line that was met with muffled applause.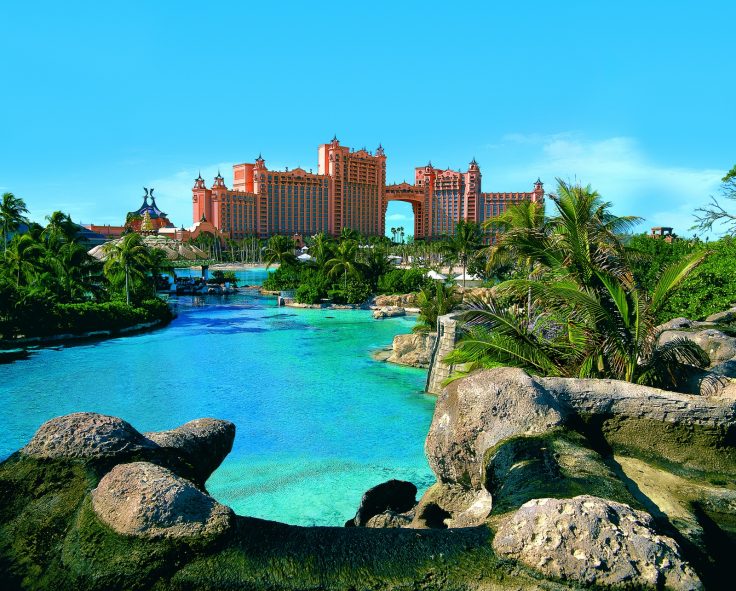 While Kerry routinely argues that Americans have an "obligation" to "confront" climate change, his Caribbean soirée is by no means environmentally friendly. A flight from Washington, D.C., to Nassau spans nearly 1,000 miles and emits on average more than 53,000 pounds of carbon. Atlantis Paradise Island also uses diesel power plants to fuel its energy grid and spends more than $85 million annually on electricity alone, according to consulting firm Filament Energy. The resort's marina accommodates 240-foot yachts, which burn through thousands of dollars of fuel per hour. Kerry, a former Massachusetts senator, for years owned a yacht of his own, which he docked in Rhode Island to avoid paying $500,000 in taxes. Kerry listed the yacht for sale for $3.9 million in 2016.
Kerry is no stranger to long flights and extravagant stays as Biden's climate czar. From March 2021 to June 2022 alone, he flew nearly 200,000 miles—the equivalent of traveling around the world more than seven times—to fight climate change, the Washington Free Beacon reported in September. Those flights produced 9.54 million pounds of carbon, roughly 300 times the average American's carbon footprint for an entire year. In November, meanwhile, Kerry attended an international climate conference in Sharm El Sheikh, an Egyptian resort town known for its long beaches, luxury resorts, and recreational watersports, including windsurfing, an activity Kerry has long enjoyed.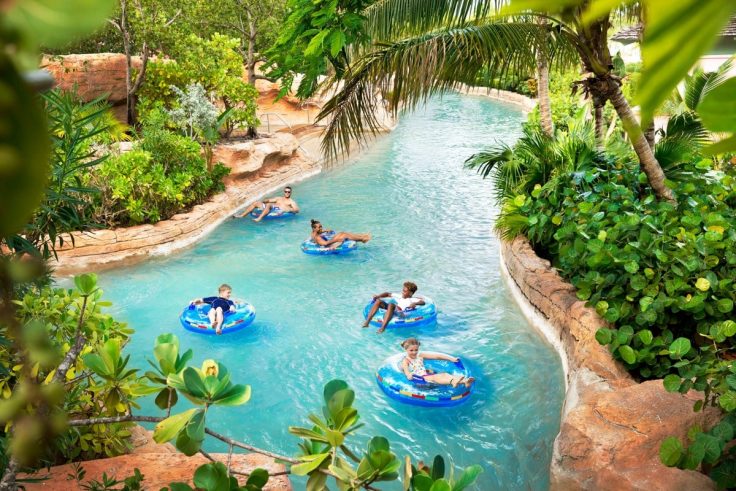 Daniel Turner, founder and executive director of energy advocacy group Power the Future, lambasted Kerry for his lavish, taxpayer-funded globetrotting, calling it "remarkable that the battle for climate change always happens in five-star luxurious resorts."
"If you look at some of the biggest conferences that John Kerry has attended in the last year, they have been at the Atlantis in the Bahamas, they've been at the Four Seasons in Sharm El Sheikh, they've been at luxury mountainside resorts in Davos," Turner told the Free Beacon. "And these are the people who claim to care about the impoverished."
A State Department spokeswoman told the Free Beacon that Kerry traveled to the Bahamas commercially and that his "official business travel complies with all federal and State Department travel regulations and policies." The spokeswoman did not return questions on Kerry's accommodations while in the Caribbean. Prior to the opening ceremony, Kerry attended a function at the U.S. embassy in Nassau, which is located just steps from the beach and popular oceanside tourist attractions such as Margaritaville and Señor Frog's.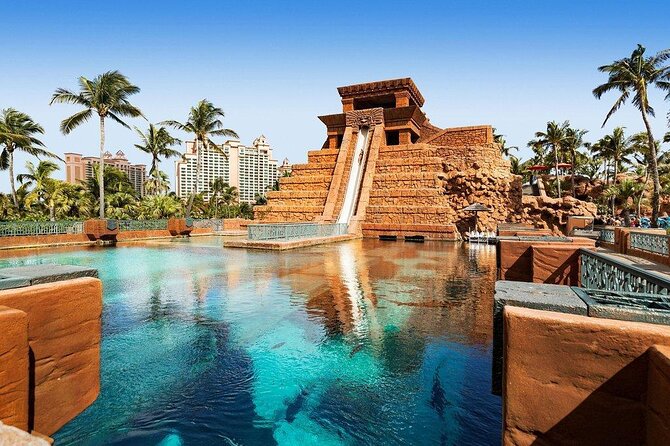 In addition to Kerry's government travel, the climate official in 2019 took a private jet to a climate conference in Iceland, a decision he defended in an infamous spat with a local reporter. "It's the only choice for somebody like me who is traveling the world to win this battle," Kerry said at the time. Kerry went on to quietly sell his family's private jet to a New York City hedge fund amid accusations of environmental hypocrisy, Fox News reported Wednesday.
Kerry was not the only American official spotted at Atlantis Wednesday evening. Bahamian leader Davis also recognized former Democratic senator Chris Dodd (Conn.), who is best known for his "waitress sandwich" incident, which allegedly saw Dodd and then-Democratic senator Ted Kennedy (Mass.) sexually assault a server at a Capitol Hill restaurant in 1985.
Kerry is set to leave the Bahamas Thursday to travel to Munich, Germany, where he will "engage in discussions on the nexus between the climate crisis and global security," according to the State Department. A nonstop flight from Nassau to Munich spans nearly 5,000 miles and emits on average roughly 260,000 pounds of carbon.