Gov. Andrew Cuomo (D., N.Y.) is facing suspicion of having at least one of his nipples pierced after an internet analysis of several photos taken last week revealed a curious breast bulge protruding from the governor's white polo shirt.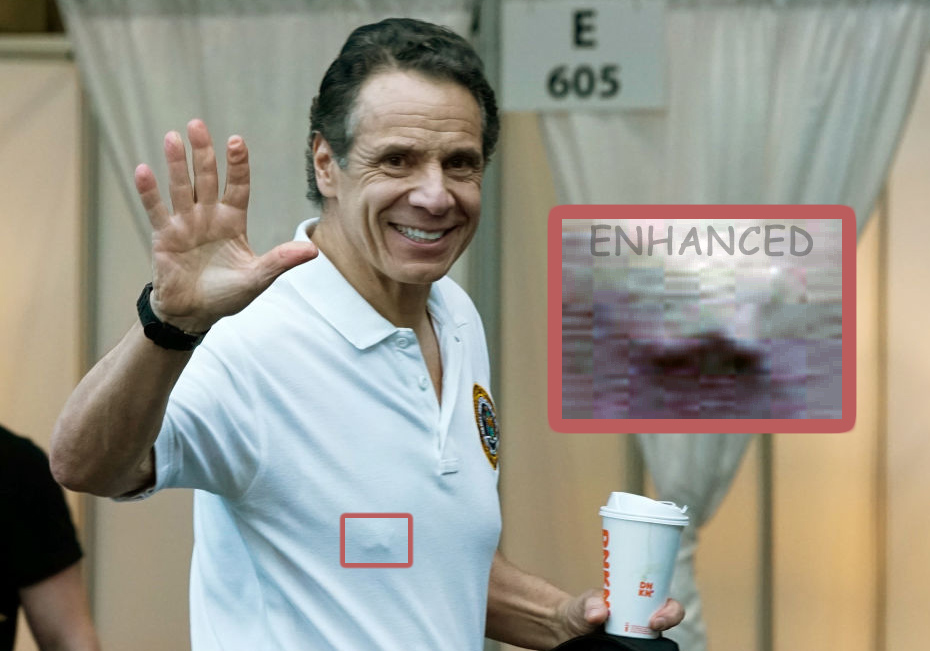 A subsequent Free Beacon investigation determined that the suspicion is justified. After analyzing the images in question using a variety of enhancement techniques, it became clear that proponents of the piercing theory might be on to something.
Cuomo wore an almost identical white polo shirt during a Memorial Day parade in 2016 (pictured below, with analysis). The strange bulge is nowhere to be found.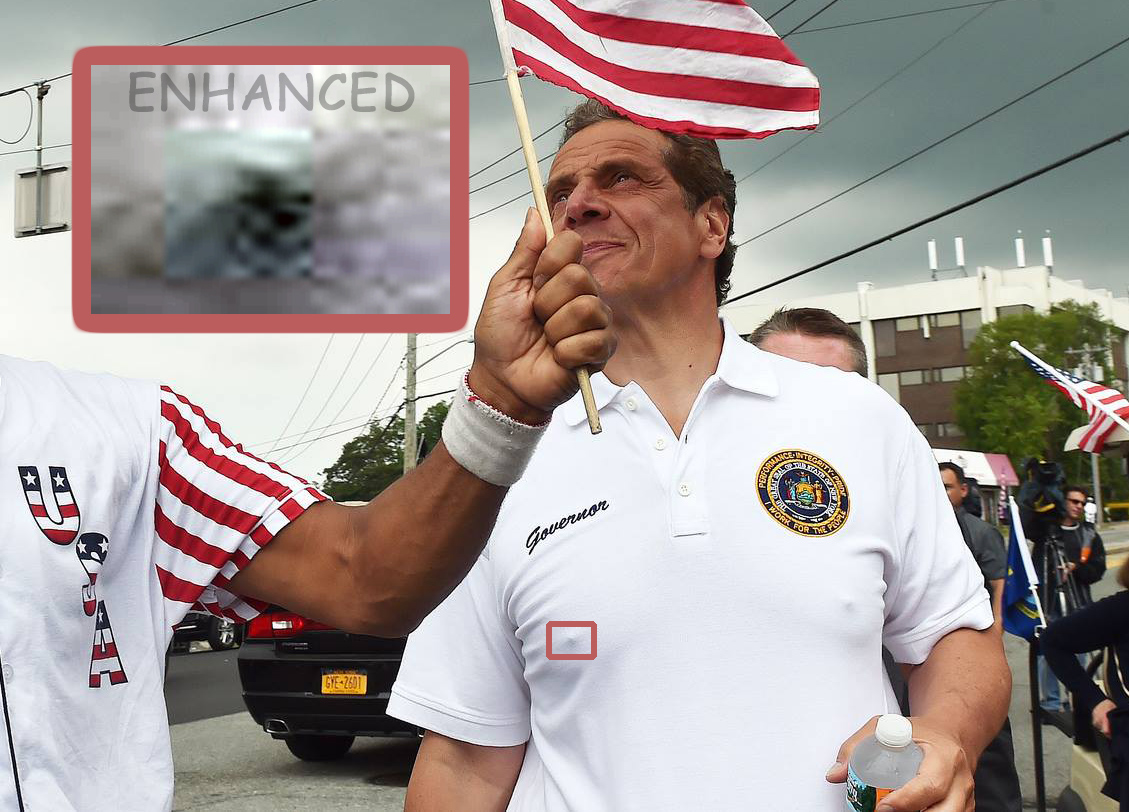 Further analysis, including an extrapolation of the enhanced visual data, suggest that Cuomo is hiding something under that shirt. Is it a piercing? Probably. Additional investigation is required.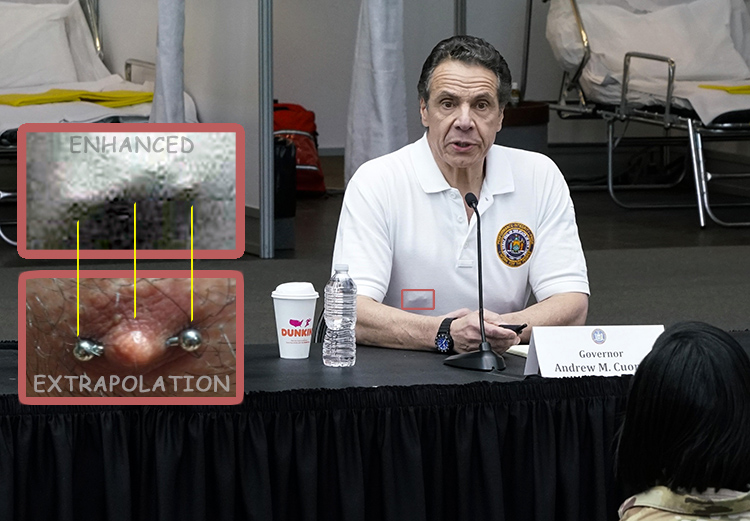 Finally, the Free Beacon conducted a comparative visual analysis to examine whether the previously discussed examples of Cuomo's nipple bulges resembles the bulge on an individual confirmed to have a nipple piercing—in this case, Kendall Jenner, daughter of Caitlyn. The results raise further questions that Cuomo must answer in order to retain the trust of New Yorkers, and the American people, during this time of crisis.