When Georgia passed its voter ID law in March 2021, Democrats and the media went ballistic. They dubbed it "Jim Crow 2.0" and launched an economic boycott that led to the MLB pulling the All-Star Game from the state.
But as Georgians went to the polls last week, a funny thing happened. Early voter participation rose more than 150 percent across the board, and early voting among black voters is higher than ever before.
So much for the "new Jim Crow."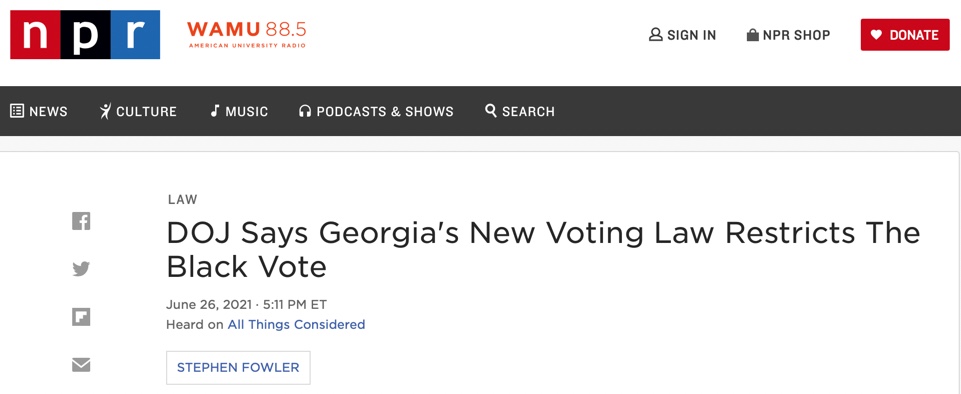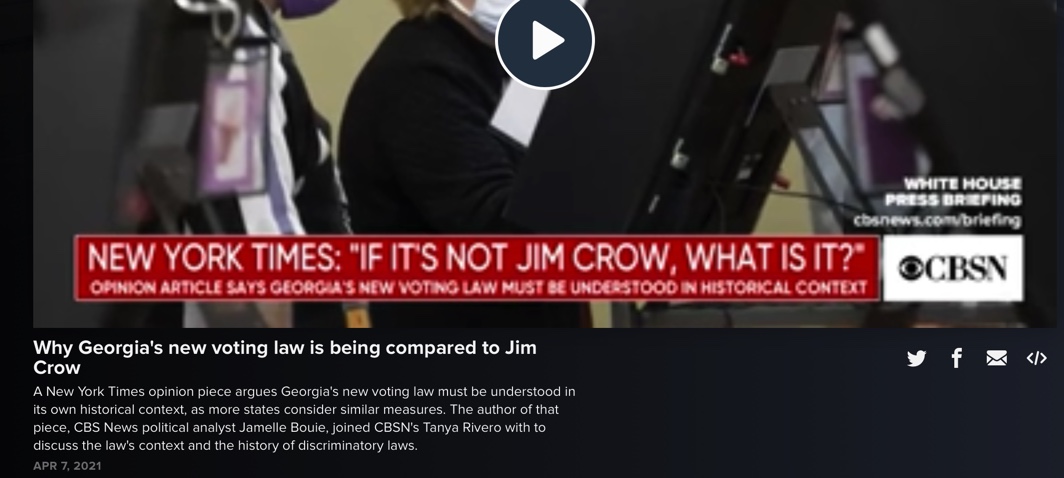 President Biden and other elected Democrats said the law was
worse
than Jim Crow: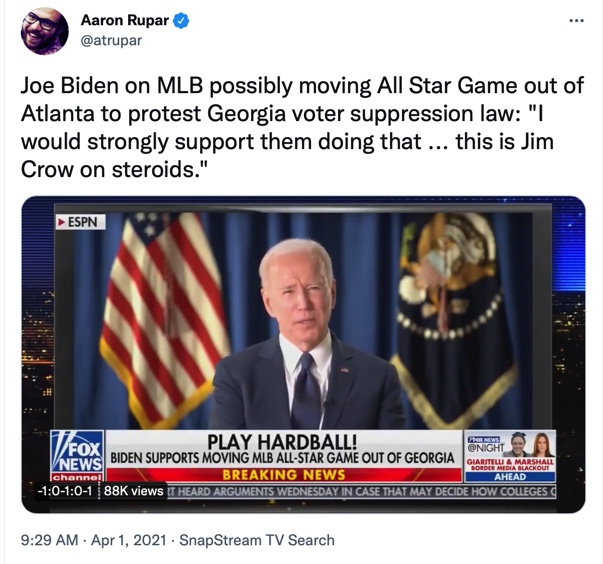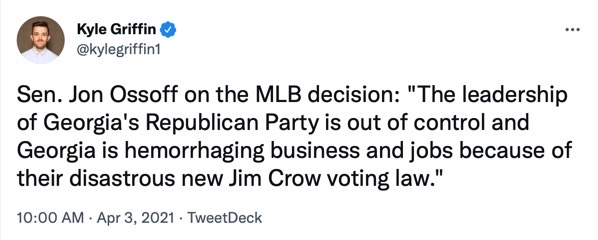 Sen. Cory Booker (D., N.J.) called the law a step "toward authoritarianism and repression."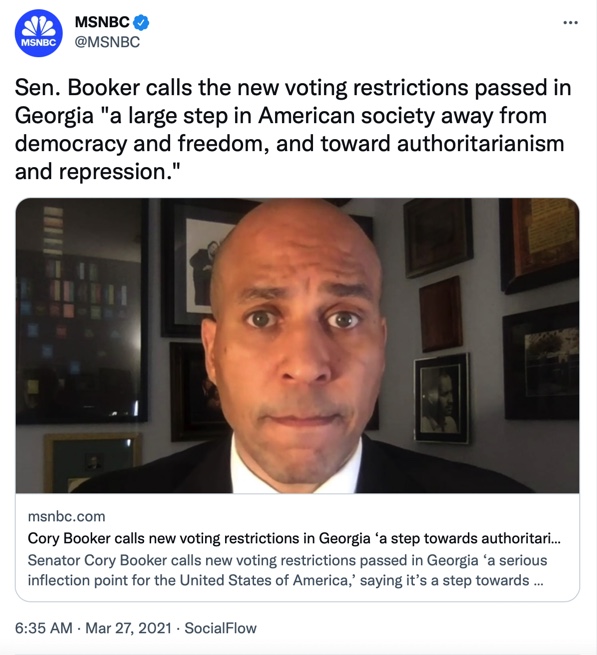 Failed Georgia gubernatorial candidate Stacey Abrams told MSNBC's Joy Reid that Republicans were "stealing the right to vote":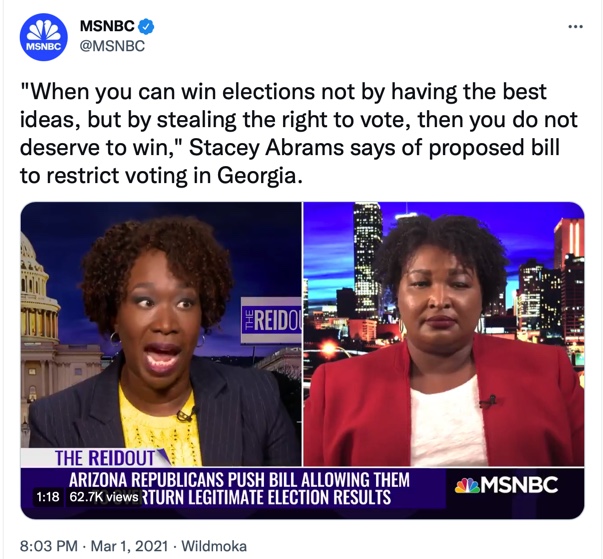 Never a group to miss their chance to stir up racial tension, the corporate press jumped on the "Jim Crow 2.0" bandwagon:



CNN covered the story constantly as part of the "Voting Rights Under Attack" series: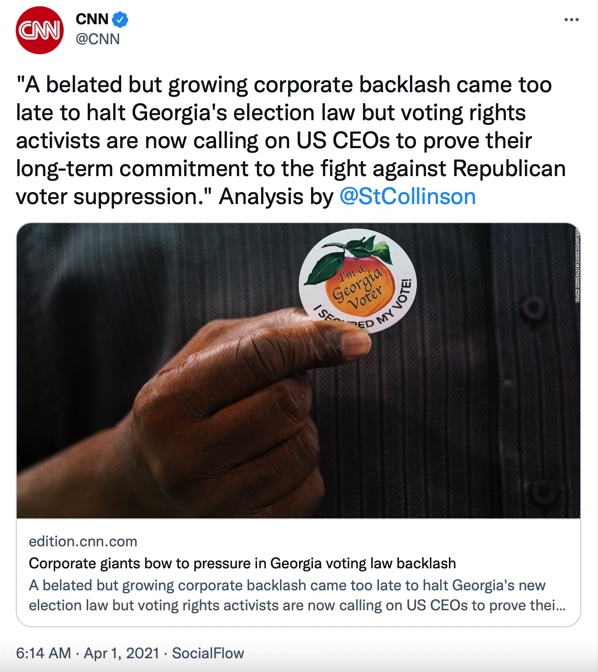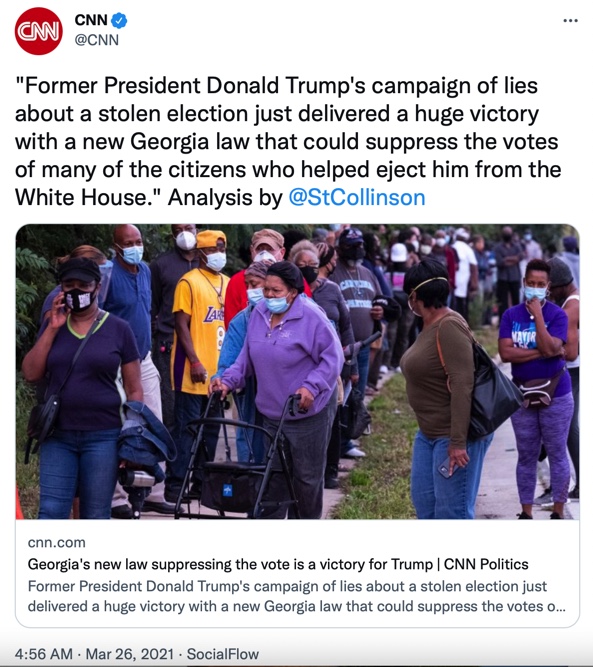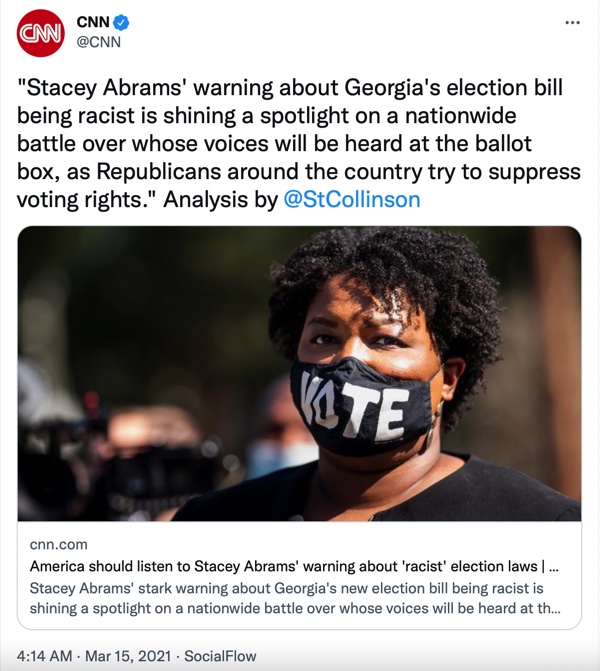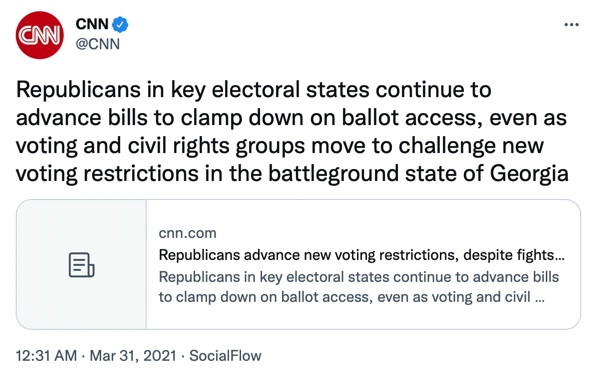 MSNBC was similarly concerned: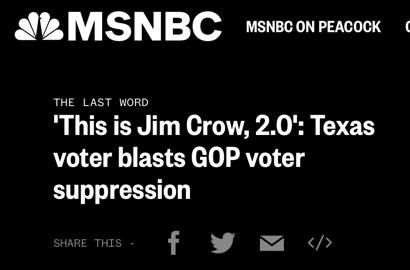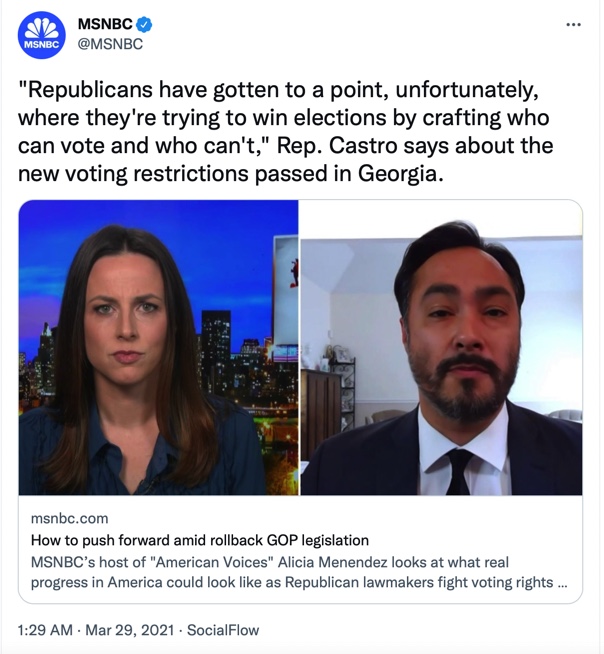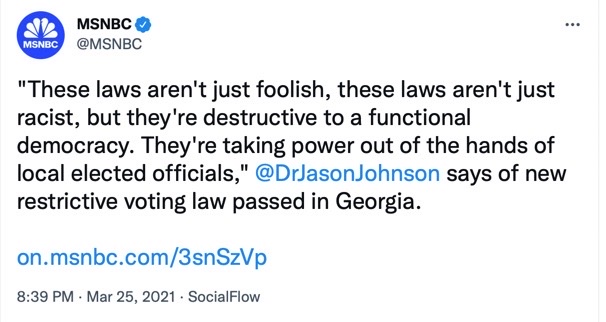 As was the
Washington
Post
editorial team:




There simply isn't room to catalog all of the bad takes that this law produced: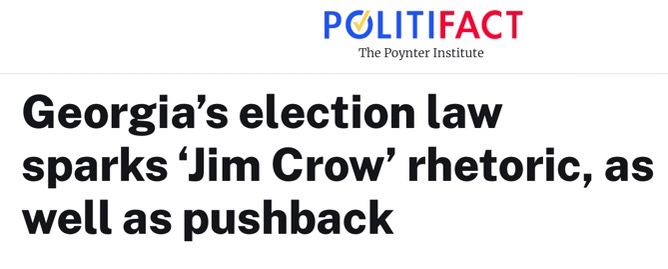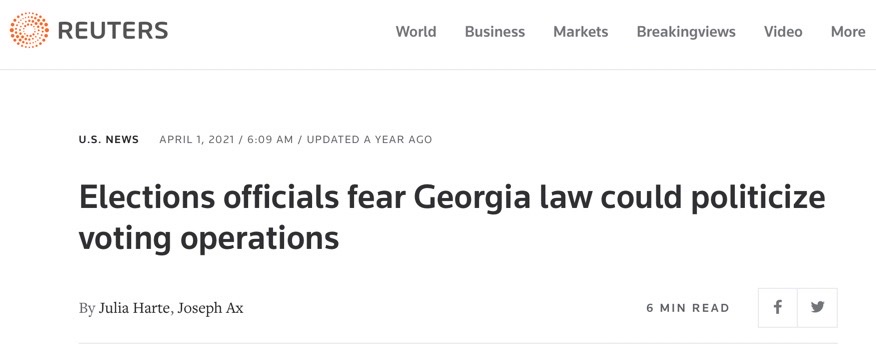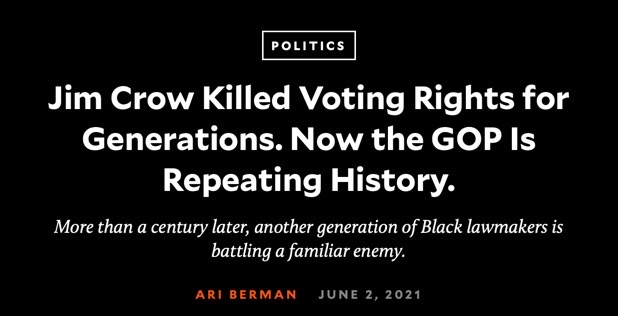 Even debating the law was problematic, according to Vox:

Some critics were quick to claim that record early voter turnout has nothing to do with the new law: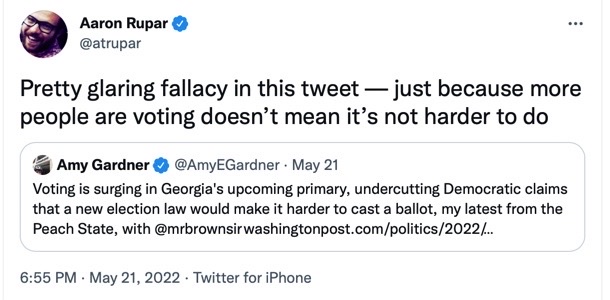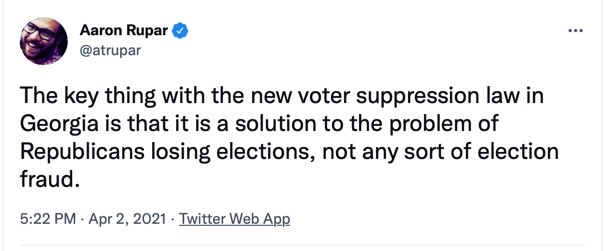 But others have walked back their original assertions as the evidence to the contrary pours in: