Something funny happened when Sen. Tom Cotton's (R., Ark.) aides received a request for comment from intrepid Salon reporter Roger Sollenberger.
Cotton's team, which shared the email correspondence with the Washington Free Beacon, received a reply not from Sollenberger, who on Saturday published a piece alleging that Cotton had misrepresented his military service, but from a woman named Michelle Pettigrew, whose LinkedIn profile identifies her as "a highly accomplished investigative researcher" and boasts that she is the force behind "investigative pieces in NYT, WaPo, LAT, etc."
Add Salon to the list. It appears that Pettigrew is also the investigative brains behind Sollenberger's weekend exposé revealing that, while Cotton graduated from the Army's Ranger School, earning a Ranger tab, he did not serve in the 75th Ranger Regiment.
Members of both groups are routinely referred to—and refer to themselves—as Rangers.
A friend who went to Ranger school but didn't serve in the Regiment tells me, the civilian, that people in the service have long argued about 'who's a *real* Ranger", and there's not really a definitive answer, but that some people are a-holes about it.

— Nick Confessore (@nickconfessore) January 25, 2021
First, wear your beret correctly. Second, you are a Congressman now, act like it. This is a dumb debate (feel pretty qualified to say that). Need you to focus on more important things for the good of the nation. You and @SenTomCotton get together and work like 'Ranger buddies." https://t.co/9r3vCjGOXt

— Tony Thomas (@TonyT2Thomas) January 24, 2021
In his email request, Sollenberger included a link to a Google drive containing video clips of Cotton allegedly stealing valor. Access to the drive was controlled by a woman identified as Michelle Pettigrew, who asked Cotton's communications director, "Do you want me to make this public?" Moments later, Pettigrew followed up: "Sorry, I meant to send this to someone else!"
Pettigrew did not respond to a request for comment. Salon executive editor Andrew O'Hehir told the Free Beacon that its reporting processes are "proprietary information."
Pettigrew is a principal at Original Sources, a San Francisco-based research firm that has successfully placed "investigative stories" everywhere from the New York Times to the New Yorker and the Washington Post, according to her LinkedIn profile.
While Original Sources has little online footprint—its website is currently expired and the firm is not active on social media—the Free Beacon set out to learn what it could about Pettigrew herself.
One of the first employees at the online-auction company Onsale, Pettigrew struck gold—literally—when she married her boss, Onsale cofounder and CEO Jerry Kaplan.
While Cotton was serving in the lowly 101st Airborne in Iraq and Afghanistan in the mid-2000s, Kaplan and Pettigrew were busy renovating their multimillion-dollar San Francisco mansion—adding an outdoor swimming pool, a life-sized chess set, a custom-designed chicken coop, and a "farmer's-market-inspired edible garden enclosed by a white fence" to the Georgian colonial.
"Beyond the side terrace is a built-in oversize chess set made by Kettler. The game is a favorite with guests, especially during parties. The family has hosted as many as 300 people on their property," the website Decor Ideas wrote in 2014. "When the couple's daughters outgrew their play structure (adjacent to the chess set), Pettigrew turned the space into a farmer's-market-inspired edible garden enclosed by a white fence. The produce growing here includes tomatoes, potatoes, squash, artichokes, peppers and a plethora of berry varieties."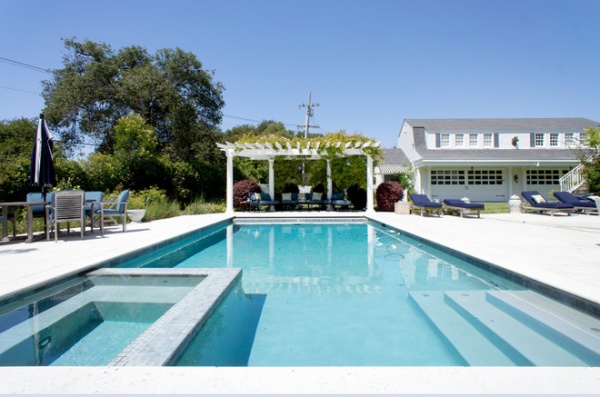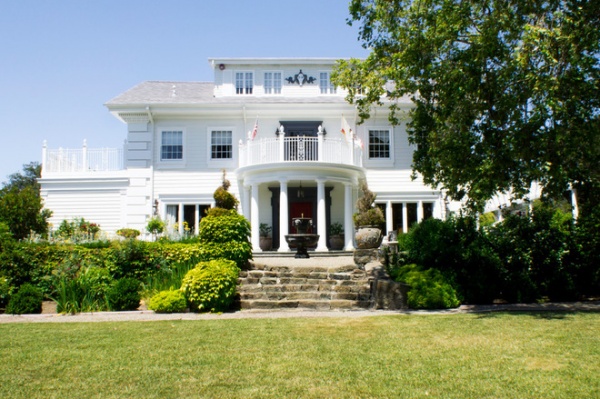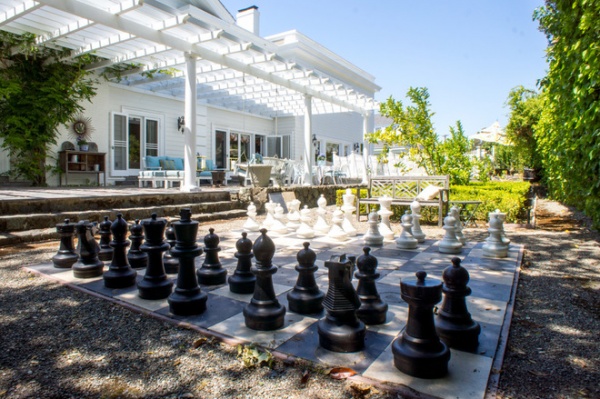 The couple still had money left over for political giving: Pettigrew maxed out to North Carolina Senate candidate Cal Cunningham (D.), whose extramarital affair with a California political consultant (whose husband is also a military veteran but likewise not a member of the 75th Ranger Battalion) blew up his fortunes late last year. Pettigrew and Kaplan together funneled $7,100 to Rep. Josh Harder (D., Calif.).
Pettigrew, according to her LinkedIn profile, also attended the Poynter Institute for Media Studies, the Florida-based nonprofit journalism school behind Politifact and the Tampa Bay Times.
In 2019, the institute called on advertisers to blacklist a number of "unreliable" conservative news outlets, including the Free Beacon. Like Salon's Cotton story, the list originated with an outside source—it was created by an employee at the Southern Poverty Law Center, a far-left nonprofit. Poynter later retracted the list, apologizing for the "weakness" in its "methodology."
The Pettigrew-Sollenberger blockbuster accuses Cotton of misrepresenting his military record, noting that while the Republican called himself a "U.S. Army Ranger" in campaign materials, he did not serve in the 75th Ranger Regiment, one of the Army's elite strike forces.
Rather, the Arkansas senator merely graduated from Ranger School, "one of the toughest training courses for which a soldier can volunteer," according to the Army.
Cotton isn't the first to confuse the two: Salon described the Ranger School's first female graduates as "U.S. Army Rangers" and lists contributor Erik Edstrom as an "Army Ranger," though he was not a member of the 75th Ranger Regiment, according to his bio.