SodaStream always catches my eye when I walk through Target's appliance aisle. Engineering your own soda is a nifty idea. Free markets! Job creation! All things Asher Roth and Harry Reid see as a bad thing.
So it was to my dismay when Oxfam, a charity that disagrees with Sodastream's West Bank factory, riled up the mob to spew vitrol and hate at American and Israeli gem Scarlett Johannson she was announced as SodaStream's first global ambassador. The move was especially douchey as she had done charity work for the organization in the past.
Recent Stories in Culture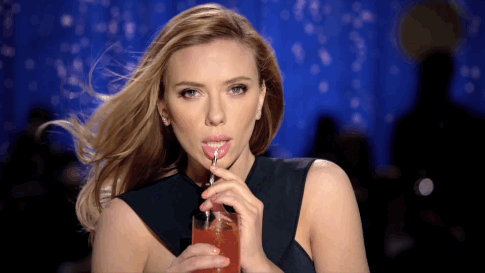 Scarlett—she hates it when you call her "ScarJo"—dumped Oxfam faster than she kicked Ryan Reynolds to the curb. She called Oxfam's crusade as it was:
"There's a lot of anti-Semitism out there," Johansson told Vanity Fair, in an interview for the cover of their May edition.
Adam Kredo reported back in January that Oxfam, in fact, has donated millions to those bastards responsible for New Coke, so it was to now surprise that the group had a history of bad judgement. Good to see Scarlett show them who's boss.
Esquire's double-dipped pick for Sexiest Woman Alive quit her role with Oxfam and stood with SodaStream in a statement:
"I remain a supporter of economic cooperation and social interaction between a democratic Israel and Palestine," said Johansson. "SodaStream is a company that is not only committed to the environment but to building a bridge to peace between Israel and Palestine, supporting neighbors working alongside each other, receiving equal pay, equal benefits and equal rights."
I critiqued Esquire in October back when they snubbed a certain Floridan in their polling, but I'm open to be convinced to their line of thinking. As they say, only in adversity do we know someone's true character.
We now know Scarlett's true character.