Mexican cartels are exploiting the now-abandoned construction roads used to build the border wall under the Trump administration to traffic drugs and illegal migrants into the United States, Sen. Marsha Blackburn (R., Tenn.) said after touring the southern border in Arizona.
Blackburn accused President Joe Biden of emboldening "coyotes, drug cartels, and gangs" during a Tuesday call with reporters. Segments of the border that were previously difficult to navigate due to mountainous terrain, Blackburn said, are now equipped with abandoned access roads that were used during construction of the wall, which was halted by the Biden administration. Jessica Vaughan, director of policy studies at the Center for Immigration Studies, said that cartels and smuggling groups are "nimble enough to take advantage" of the stop in construction and use the roads to access "otherwise very harsh environments."
"The U.S. government put in roads and other infrastructure into these areas that can be otherwise very harsh environments. Now you can get vehicles in much more easily," Vaughan said. "It's like an open portal for transnational criminal organizations to take advantage of. No doubt, this is boom time for cartels and smuggling organizations."
Blackburn's office provided photos to the Washington Free Beacon that show construction roads leading up mountainous regions in which border fencing was not complete prior to Biden's January executive order halting construction. The Republican said that Joaquin "El Chapo" Guzman's Sinaloa Cartel—which dominates the territory south of Arizona's border—has stationed lookouts on top of mountains in the area to "surveil our Border Patrol and our law enforcement" and direct gang members.
"Many people don't realize the sophistication of these cartels. These are big, international businesses," Blackburn said Tuesday. "If we are not going to finish this wall and finish building out these roads so that our CBP can use them, then the cartel is just going to pick it up and use these roads for their advantage."
The White House did not return a request for comment.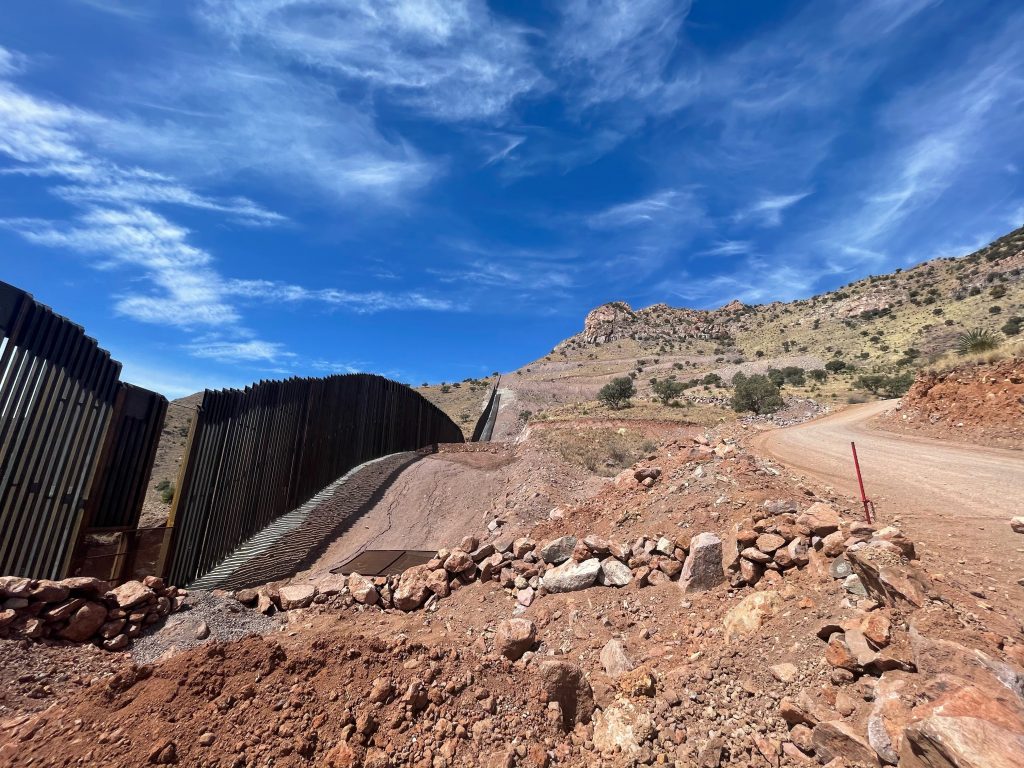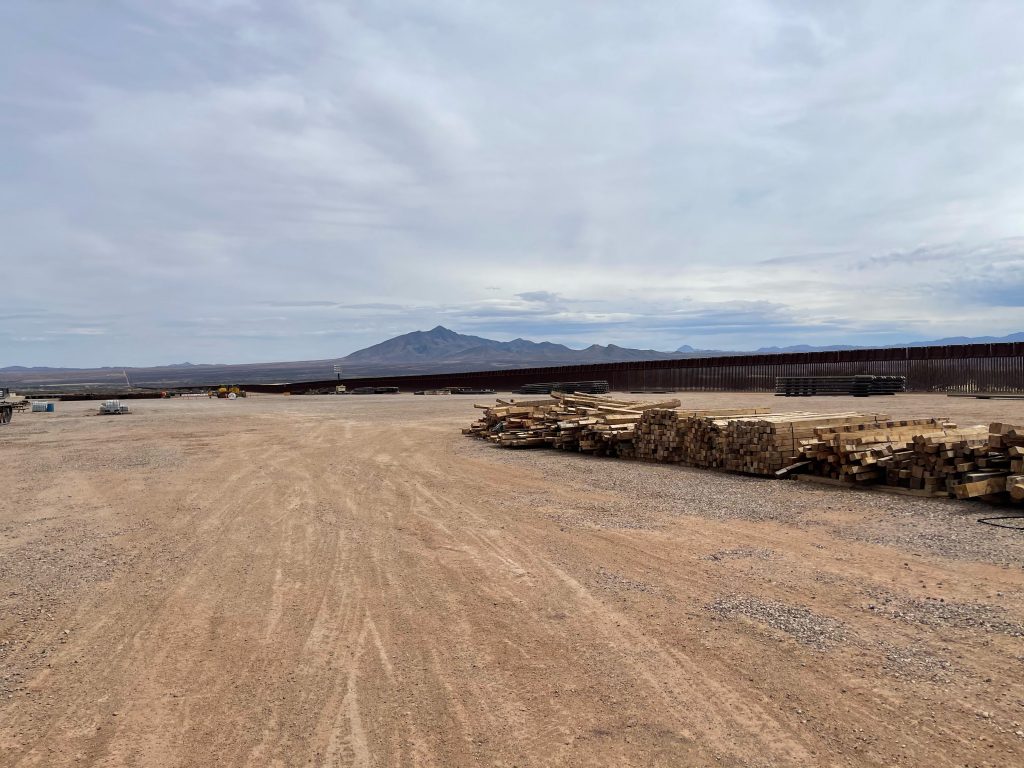 Congressional Democrats have also expressed concern that Biden's immigration policies are encouraging Mexican cartels. Rep. Henry Cuellar (D., Texas) said Thursday that Biden's self-described "humane approach" to illegal immigration is being "twisted" by gangs working to traffic migrants into the country.
Shortly after Blackburn returned from Arizona, photos reviewed by the Washington Examiner showed overwhelmed U.S. law enforcement agents being pulled from the border to tend to unaccompanied minors in holding facilities. Vaughan said the ongoing border crisis gives cartels and traffickers a "golden opportunity" to operate "under the radar" with Border Patrol agents sidetracked to cater to humanitarian needs.
"The real worry is that more concerning actors are taking advantage of the chaos," Vaughan told the Free Beacon. "The cartels know more about what's going on in terms of border policy than most Americans do—they're much more nimble, typically, than our own law enforcement agencies."
A massive uptick in illegal immigration in 2016 led to similar circumstances. Then-Border Patrol chief Mark Morgan lamented the "tremendous amount of resources" required to respond to the surge in illegal migrant children at the time. He said agents were forced to "actually make sure the food, the burritos we're providing are being warmed properly," procure "baby powder and baby wipes," and perform other menial tasks.
Illegal border crossings have escalated under Biden, with more than 9,400 minors entering the United States in February, a record for the month. Nearly 16,000 minors are currently in U.S. custody, government officials confirmed Sunday. The overflow comes after Biden urged asylum seekers in 2019 to "immediately surge to the border" should he win the presidency.
Despite the ballooning numbers, the White House has so far declined to refer to the border influx as a "crisis." White House press secretary Jen Psaki instead referred to the ongoing ordeal as a "circumstance" during a Monday briefing.