Kate Upton puts money in everyone's pockets. She makes money for herself, she sells magazines, clothes, and she helps pay my rent. Many thanks to Sports Illustrated yesterday for flagging how she's getting lone Internet entrepreneurs paid.
People are slapping Kate's visage on t-shirts and selling them on Ebay and Etsy. The market gives what the market demands. How perfectly American.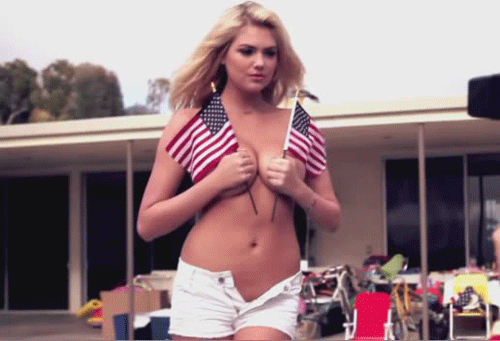 Peep all this Kate Upton swag you can score on the Internet these days:
Nothing screams "take me serious!" to future spouses/employers like rocking a Kate tank top. The better to flex your guns out with.
Fret not though, you'll be sure to be taken much more seriously with sleeves.
While broken clocks may be right only twice a day, with this snazzy Kate Upton clock, you'll be right on time, all of the time.
There's a handbook for Kate Upton? How about you save your money and bookmark this page.
Want to know why the print edition is dying? Because books can't do this.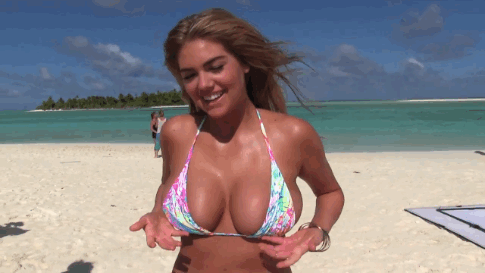 Or this.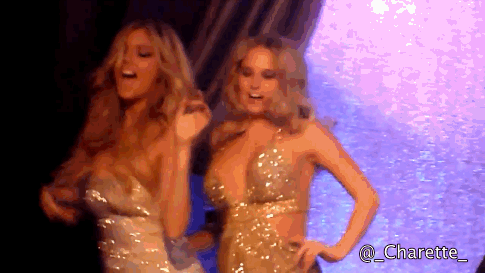 I must admit, those are some dapper cufflinks.  I'll be sure to forward these along to Charles Payne, I hear he's in the market for some new ones.
Topps makes smoke trading cards?!?! I guess if Chuck Todd can get a trading card, they'll make a trading card of anybody. Hey @toppscards, hit me up sometime.
Since the extent of my knowledge of licensing laws is what I've picked up from watching Shark Tank, I'm not 100-percent sure slapping Kate Upton on a pair of Nike socks to make money is exactly legal. 
Nike has come up with crazier stuff in the past, so who knows if these are officially licensed? Can we expect Marcus Mariota in Eugene to run the spread in these bad boys this fall?
Having Kate stitched onto your socks would save you some time to prevent any awkward walk-ins by your mom.