WBA, IBF, and WBO heavyweight champ Wladimir Klitschko successfully defended his titles Saturday night, even as the Russian army looms over the Ukrainian border, looking to finish Ukraine's assimilation into the Russia Federation.
"It wasn't easy, my head was in Ukraine and what is going on there. I hope there is no war and people dying. I am proud of my people," Klitschko said.
Klitschko eviscerated challenger Alex Leapai, who by trade is a truck driver.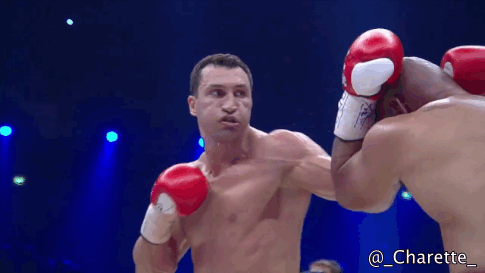 The whole Klitschko family was in attendance. Vitali's wife Natalia sang the Ukrainian National Anthem Saturday and sat ringside with Wladmir's boo thang Hayden Panettiere.
Meanwhile Vladimir Putin continues to pursue his nefarious agenda, which includes his mandate of physical fitness and invading his neighbors. No one wants to be forced to exercise and no one I know enjoys being invaded, so you can imagine Saturday's crowd was overwhelmingly pro-Ukraine independence.
"Glory to Ukraine," Klitschko said after his win.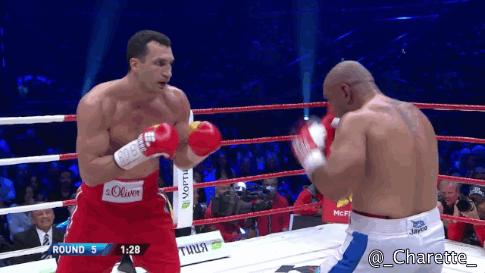 Try to judo your way out of that right jab there, Vlad.