A poll conducted by YouGov and the University of Massachusetts found just 11 percent of Massachusetts Democrats and independents support their senator, Elizabeth Warren, as the Democratic presidential nominee in 2020.
Many voters threw their support behind other candidates such as Sen. Cory Booker (D., N.J.), Sen. Kamala Harris (D., Calif.) and Rep. Beto O'Rourke (D., Texas), but 27 percent said they did not know who to support in the primary at this point. Former Vice President Joe Biden was the named candidate that received the most support in the poll, with Vermont Sen. Bernie Sanders (I., Vt.) in second with 14 percent.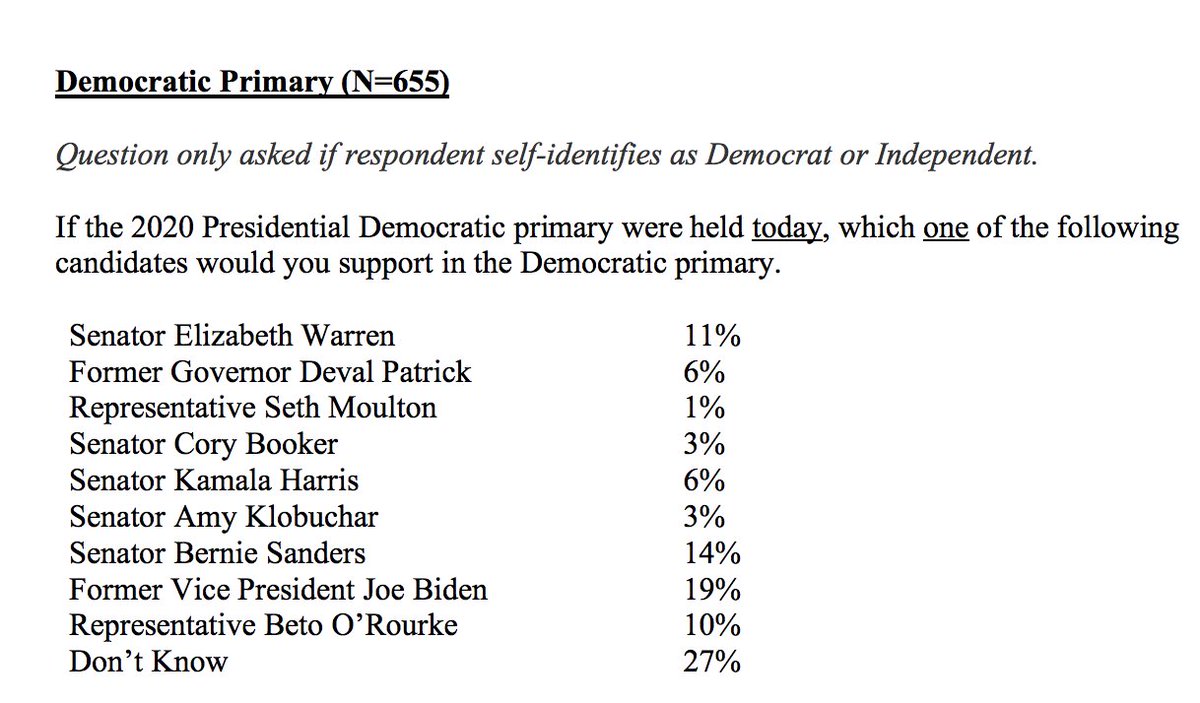 CNN pollster Harry Enten called the results "incredibly weak numbers" for Warren and "strong" for O'Rourke, who lost his Senate race against former presidential candidate Sen. Ted Cruz (R., Texas) by nearly 3 percent. Warren's numbers suffered with men and older voters.
Warren is expected to mount a 2020 run for president amongst a crowded field of Democrats. In September at a town hall meeting, Warren said that a presidential run was "not off the table" and has taken many steps that are viewed as indicating a run, including releasing her DNA records, releasing a decade worth of tax returns, and supporting Democratic candidates in stump speeches around the country.
In a speech at American University on Thursday, Warren laid out a foreign policy plan that "works for all Americans."
"Our country is in a moment of crisis decades in the making, a moment in which America's middle class has been hollowed out, working people have been betrayed, and democracy itself is under threat," Warren told the gathered crowd.
She also criticized President Trump's handling of Saudi Arabia and the death of journalist Jamal Khashoggi.
"President Trump's actions and instincts align with those of authoritarian regimes around the globe," she said. "Americans must demonstrate to this president and to the world that we are not sliding toward autocracy—not without a fight."
Warren, who is 69-years-old, was just re-elected to another six-year term in the Senate, a term that will not end until January 2025.