This year's Democratic National Convention in Charlotte, N.C., has already encountered plenty of setbacks. Organizers had fundraising troubles. The North Carolina Democratic Party is in shambles. North Carolina became the thirtieth state in the country to codify marriage as between one man and woman a day before President Obama reversed his position and endorsed same-sex marriage. The state has the lowest rate of unionization in the country.
The DNC is also marred by absenteeism. Plenty of Democrats, many from the Midwest and Rust Belt, have said they would not attend the convention. Most of them say they are skipping the event to focus on their campaigns.
However, a more likely reason may be that these candidates are afraid they will be tainted by their association with President Obama, his unpopular policies, and an aggressive and ideological national Democratic Party.
Below are five prominent Democrats who won't be attending this year's DNC.
1. Claire McCaskill
The Missouri Democratic Senator, locked in a tight race with GOP congressman Todd "legitimate rape" Akin, announced in June that she would not attend the DNC.
2. Jon Tester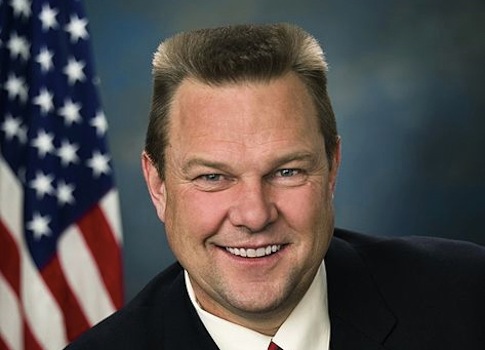 The Montana Democratic Senator, who won election in his independent-heavy state by a narrow margin in 2006, is fighting GOP congressman Danny Rehberg. He also said he would skip the DNC in June.
3. Richard Carmona
The former U.S. Surgeon General under President George W. Bush is running against congressman Jeff Flake in the race to replace Senator Jon Kyl of Arizona.
4. Joe Manchin
The popular West Virginia senator won office in 2010 after running an ad showing him literally shooting the Waxman-Markey cap and trade energy bill. Manchin has routinely criticized Obama policies despite his Democratic Party affiliation—raising speculation in Beltway circles that this maverick could be tempted to switch parties one day.
5. Heidi Heitkamp 
The former North Dakota attorney general is running as the Democratic candidate to replace retiring U.S. senator Kent Conrad, who is also a Democrat. Her opponent is Republican congressman Rick Berg, who was elected with 55 percent of the vote in 2010.
The race is close. The natural gas boom has blessed North Dakota with a 3 percent unemployment rate, the lowest unemployment rate in the country. Heitkamp, like Manchin, has distanced herself from the Obama administration's anti-carbon energy policies. Will skipping the convention work for Heitkamp and her fellow truants? We'll see November 6.