Chinese authorities have detained dozens of citizens, including several participants in the 1989 pro-democracy protests in Tiananmen Square, ahead of this week's 25th anniversary of the crackdown on those demonstrations, activists say.
The group Chinese Human Rights Defenders (CHRD) has documented 40 criminal detentions and one confirmed arrest as of Monday in an attempt by the Chinese Communist Party (CCP) to silence any public or private discussions of the anniversary. Some of those detained have reportedly been mistreated and denied vital medications, while others linked to the protests were questioned by police, placed under house arrest, or forcibly expelled from Beijing, the site of the square.
Chinese troops entered the square on June 4, 1989, and killed anywhere from several hundred to thousands of citizens and arrested thousands more, though the government has never released an official death toll.
The Washington Free Beacon compiled a list of China's most prominent dissidents—some of whom have now been jailed for years—who continue to advocate for democratic reforms and human rights protections:
Liu Xiaobo
Liu was jailed for 18 months in 1989 for participating in the student-led protests and was periodically detained throughout the next couple decades. Police again seized him in December 2008, one day before the issuance of Charter 08—a petition for democratic and human rights reforms in China that Liu coauthored and signed.
While serving an 11-year jail sentence for "inciting subversion of state power," Liu received a Nobel Peace Prize in 2010 but could not attend the award presentation because of his detention. He remains behind bars.
Cao Shunli  
Activist Cao Shunli was abducted last September at Beijing Capital International Airport as she was preparing to fly to Geneva for a United Nations human rights training course. Authorities waited five weeks to finally acknowledge that they had criminally detained her on a charge of "creating a disturbance."
Chinese officials repeatedly denied Cao medical treatment and rebuffed her family and lawyer's requests for release on medical grounds. Cao died on March 14 in a hospital after authorities transferred her from the Chaoyang District Detention Center while she was in critical condition.
"Our impact may be large, may be small, and may be nothing," Cao wrote last year. "But we must try. It is our duty to the dispossessed and it is the right of civil society."
Xu Zhiyong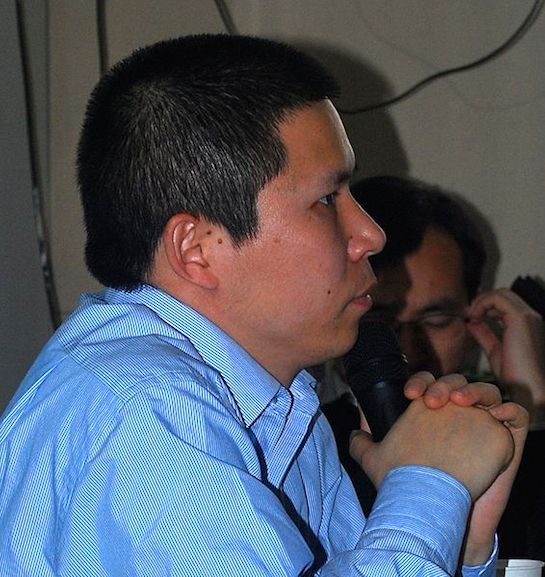 Xu was sentenced to four years in jail earlier this year on the charge of "gathering a crowd to disturb public order." Xu's New Citizens' Movement calls on CCP officials to be more transparent and disclose their assets, a demand originally made by the Tiananmen protesters.
Four more members of the movement received multi-year prison terms in April on the same charge. At least 20 anti-corruption activists in total have been detained or jailed.
Pu Zhiqiang
Pu, a charismatic human rights lawyer and former Tiananmen student leader, was one of five individuals arrested after attending a seminar held in a private home in early May to discuss the events of 1989. Authorities reportedly raided his home and confiscated his computer, phone, books, and other personal belongings.
He told his lawyers that he is not receiving required daily medication for his illnesses, but officials have refused to release him on medical grounds, according to CHRD.
Guo Jian
Guo was detained on Sunday, one day after describing in vivid detail his experiences at the Tiananmen protests to the Financial Times.
"I didn't believe it, even though I had been a soldier," Guo told the Times. "In the army I had never seen that sort of violence. Then I saw the tracers and people falling around me—they were just gone. I suddenly realized, shit, this was war."
Guo, a 52-year-old former soldier who joined the democracy movement as a young art student, has joined several dissident artists in depicting the events at Tiananmen.
Hu Jia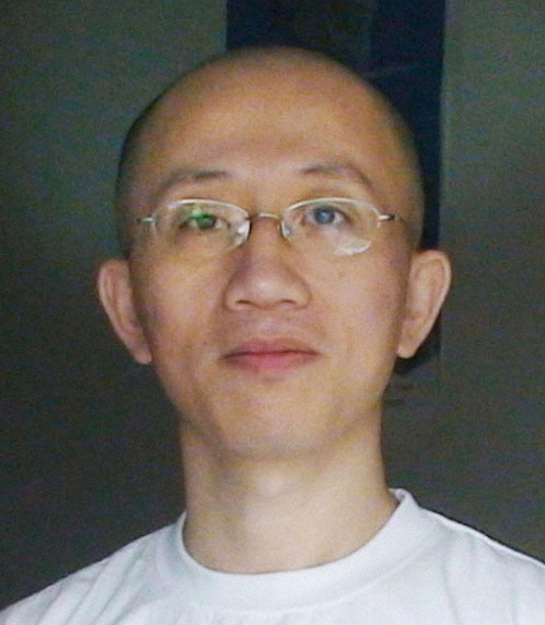 Hu spent three and a half years in prison between 2008 and 2011 for "inciting subversion of state power" and is currently under house arrest for his commemorations of the June 4 massacre. He participated in the 1989 protests and now helps organize private groups of citizens to discuss political issues in China.
"Failure is acceptable," Hu recently told the New York Review of Books. "It's part of the process. Each time you fail, you leave something positive for the next generation to build upon. You look at June 4, it's the same. One day the government will revise the verdict. What they did was illegal and they know it. They know it too well."
Chen Guangcheng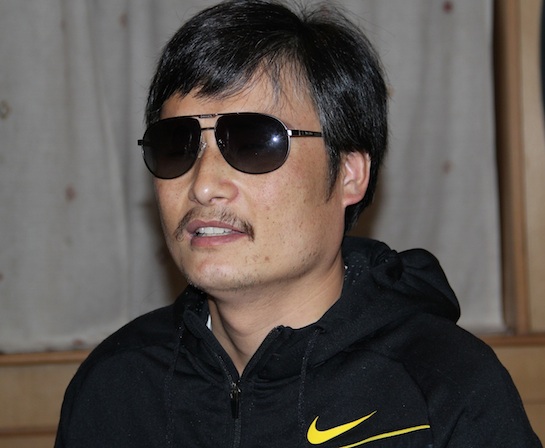 Chen, the iconic blind lawyer of the dissident movement, was one of the first attorneys to challenge China's one-child policy and forced abortions in rural areas. He was sentenced to four years in jail for his efforts and later subjected to a severe house arrest with his family after his release.
Chen's family in 2012 secured passage to the United States, where he is now a distinguished senior fellow in human rights at the Witherspoon Institute.  He will speak on Tuesday at the American Enterprise Institute about the state of human rights in China today.