The movement to raise awareness for the 200 schoolgirls who were abducted by Al Qaeda's franchise in Nigeria with the hashtag #BringBackOurGirls has prompted celebrities of all stripes to post Instagrams to show solidarity with the captured kids and demonstrate how concerned/outraged they are. Of the dozens of celebrities lending their visable platforms to the noble cause, unfortunately the voracious Interweb outrage mob targeted SI swim smoke Irina Shayk.
Recent Stories in Culture
Thousands of Tweeters and Insta-haters chucked shade at Irina, alleging that she was co-opting the moment in #HashtagDiplomacy as a narcissistic ploy to boost her Instagram followers. In fact, Irina's photos are second only to FLOTUS' as the most buzzed-about celebrity photos in the #BringBackOurGirls campaign. However, if we add FLOTUS's retweets and favorites, Irina's Facebook post "Likes" actually outpaces the First Lady's tweet.
Irina is rasing awareness of the situation in Nigeria in her own way. Why is everyone so cynical?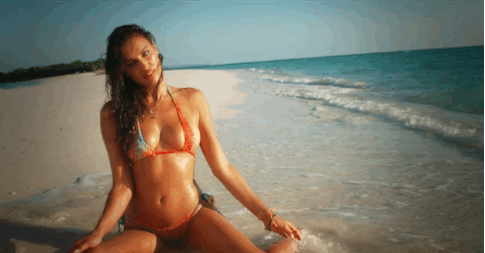 The Daily Mail flagged an aggrieved Nigerian:
Instagram user Toni Okuboyejo wrote: 'Im nigerian and i find this so disrespectful. People have turned this #bringbackourgirls into a fad.

'Do you even know how/why the girls were kidnapped and by who? Do you even care?

'Or are you just posting this up because your fans will think you care and have an idea of what is going on around the world.

'Before these girls were kidnapped, boko haram has been terrorizing nigeria for 10 YEARS but you probably didnt know that and probably didnt know that boko haram is the group that kidnapped them.
It's true, America hadn't paid much attention to Boko Haram's terroism until they decided to abduct schoolgirls. Now that this #hashtagdiplomacy is underway, however, the girls need all the eyeballs and awareness it can muster. The movement needs more celebrities, not fewer.
PolicyMic, also very angry at Irina's lending her celebrity to a noble cause, summed up an argument made in Cosmopolitan on the danger of digital activism.
Although she sees the merit of mobilizing online, she wonders if it will become "a social media spectacle, devoid of nuance and actual information." 
It's impossible to communicate the nuance of anything on social media. So all Irina and the countless other celebrities can do is to urge someone, anyone to #bringbackourgirls via their millions-strong platforms. It's better than nothing, right?
It makes people feel good to scratch a few words on a sign and post a photo of it. More importantly, it's easy. It doesn't require silly things drawn like "red lines." Sure beats actual, tangible action
Despite terrorizing Nigerians for a decade and maintaining links to Al Qaeda, it took a twitter hashtag for the United States to finally notice the evil of Boko Haram. So let's allow Irina her share in the credit.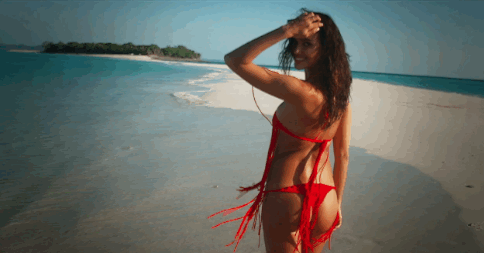 While we're at it: Anybody got a bright idea for a pithy hashtag for Syria or Ukraine?