A recent Free Beacon analysis found that President Obama is incapable of throwing a baseball correctly. A subsequent Washington Post analysis has confirmed these findings.
The Post created the following chart showing how well various celebrities have performed on the pitching mound. It's not pretty:
Here's a video of Obama's toss:
And here is the sad list of celebs who can throw better than the president:
Justin Beiber
Mariah Carey
Snoop Dogg
Avril Lavigne
Santa Claus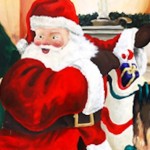 The Situation
Tara the "Hero" Cat (see here for context)
Verne Troyer (Mini-Me)
Sonia Sotomayor
Terrible.
Guess who can throw a baseball?
You're damn right.