At the U.S. embassy in France, historic portraits of Revolutionary War commanders and a Founding Father have been replaced by pictures of people that better reflect "diversity," including a socialist labor leader and a transgender activist famous for participating in a riot.
President Joe Biden's ambassador to France, Denise Bauer, announced on Feb. 3 that she had replaced the portraits of her predecessors displayed in the embassy's atrium with pictures of modern Hispanic-American celebrities.
"Proud that the entrance to our embassy now better reflects the incredible diversity of my country," said Bauer, a Democratic fundraiser. "A value that I carry wherever I go in France."
Among the portraits Bauer banished was that of Charles Cotesworth Pinckney, who served as minister to France in 1796. A portrait of Pinckney, a signer of the Constitution and general in George Washington's Continental Army, was replaced by a photograph of transgender activist Sylvia Rivera, who claimed to have played a prominent role in the 1969 Stonewall Riots in New York City.
"I have been given the credit for throwing the first Molotov cocktail by many historians but I always like to correct it," Rivera said of the riots in 2001. "I threw the second one, I did not throw the first one!"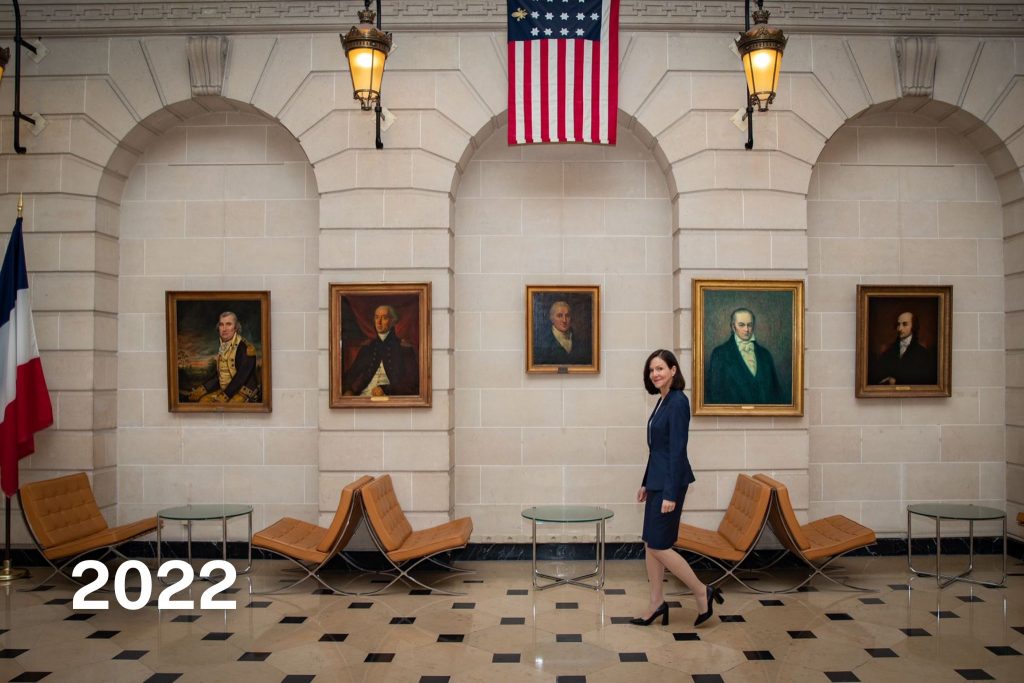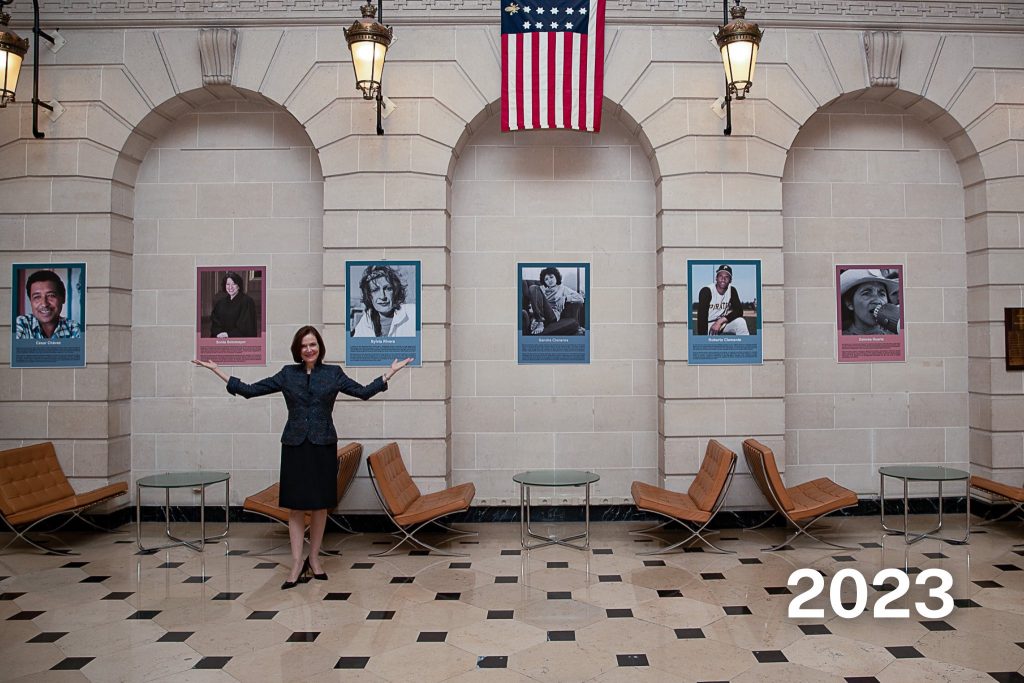 The embassy's focus on diversifying its portraits comes at a crucial moment in U.S.-France relations. A few months before Bauer assumed her post, France recalled its ambassador from the United States for the first time in history in protest over a military sale. The Biden administration now faces the challenge of rallying France and other European countries to provide support to Ukraine and enforce sanctions against Russia amid its invasion of the country.
Bauer's preoccupation with diversity in the embassy is consistent with Biden's directives for the executive branch. The president on his first day in office issued an executive order to all cabinet-level agencies ordering they assess their commitment to "racial equity" and develop an "action plan" with the objective of "embedding equity in the everyday business of government."
Bauer's redesign saw figures who played consequential roles in early American history lose their prominent position on the atrium wall. John Armstrong Jr., minister to France from 1804 to 1810, was a major during the revolution who eventually became a U.S. senator and secretary of war. Swiss-born Albert Gallatin, known as "America's Swiss Founding Father," was minister to France as well as secretary of the Treasury and founder of New York University.
In their place, the embassy has installed pictures of a new set of historic figures, including Dolores Huerta, a labor leader and former honorary chair of Democratic Socialists of America. Huerta was a frequent speaker at conferences and rallies allegedly linked to the Communist Party USA from the 1960s through the '90s, and in the 2000s was an outspoken advocate for the release of five Cuban spies arrested while operating in the United States.
The other Hispanic-American figures whose portraits were installed are labor leader Cesar Chavez, Supreme Court justice Sonia Sotomayor, novelist Sandra Cisneros, and Hall of Fame baseball player Roberto Clemente.
A spokesman for the State Department described the atrium wall where the new portraits hang as a "temporary exhibition space" and said they were installed in recognition of National Hispanic Heritage Month, which takes place in October.
The spokesman said the portraits of former ambassadors are now in another public area of the embassy but did not respond to follow up questions asking which area they are in and when they would be restored to their original homes at the embassy.
Bauer is a prolific Democratic Party fundraiser whom Biden nominated for the ambassadorial role in July 2021.  A former California cable news producer, Bauer raised more than $4.3 million for former president Barack Obama during his two presidential campaigns and served as ambassador to Belgium during Obama's second term. She was executive director of Women for Biden in 2020.
Bauer pulled a similar stunt last March, replacing the atrium's ambassadorial portraits with photos of women, including Biden interior secretary Deb Haaland, to commemorate Women's History Month.
"In this #WomensHistoryMonth, our teams are investing in diversifying the portraits in our embassy," the U.S. embassy said at the time.
https://twitter.com/USEmbassyFrance/status/1507032509145571328?s=20&t=DfINedgsowEdqgCpQupiVA
A review of the embassy's social media posts shows the ambassadorial portraits had been a fixture on the atrium wall for years. Embassy photos from December 2020 and February 2018 show the portraits hanging in the same position they were in prior to their removal during the Biden administration. A guide to the embassy's portraits put together in 2011-2013 describes the atrium as presenting ambassadors' portraits in chronological order.