Sixty-eight-year-old retired Army veteran George Young shocked the legal and political world late last month by winning a gun-rights case at the Ninth Circuit Court of Appeals. He explained what motivated him to begin his legal fight more than a decade ago in an exclusive interview with the Washington Free Beacon.
Born to a Japanese mother and half-Hawaiian, half-Chinese father, George Young spent his entire life in Hawaii. At 17-years-old he joined the First Infantry Division and served in Vietnam. He then went to work for the Central Intelligence Agency. After that he worked as armed airport security.
During his time on embassy duty in Japan, Young met a Japanese woman and married her. When his time was up they moved back to Hawaii. They had three children. They now have one grandchild.
As somebody who spent most of his life carrying a gun for a living, Young admired former National Rifle Association president Charlton Heston. It was a picture of Heston that sparked his fight to be able to carry a gun in Hawaii over a decade ago. As he went to hang the picture in his office, his daughter Tim asked him about Hawaii's gun laws.
"We were in my office, and I was putting up a Charlton Heston picture and explaining what he did for the NRA," Young told the Free Beacon. "She asked me whether you can carry a gun, and I said 'Yeah, you can.' So, I applied and that's when the paperwork started."
To his dismay, his application for a gun-carry permit was denied. Hawaii's gun-carry law is among the strictest in the country, and some years the state does not issue any civilian gun-carry permits at all. He tried again but was denied. And again. It became clear he would never be issued a permit.
Then, in 2006, Tim was killed in a car accident.
Her passing had a profound effect on the Young family. It was a major motivating factor for Young to decide to take his quest for a gun-carry permit to the next level. He wanted to honor her memory.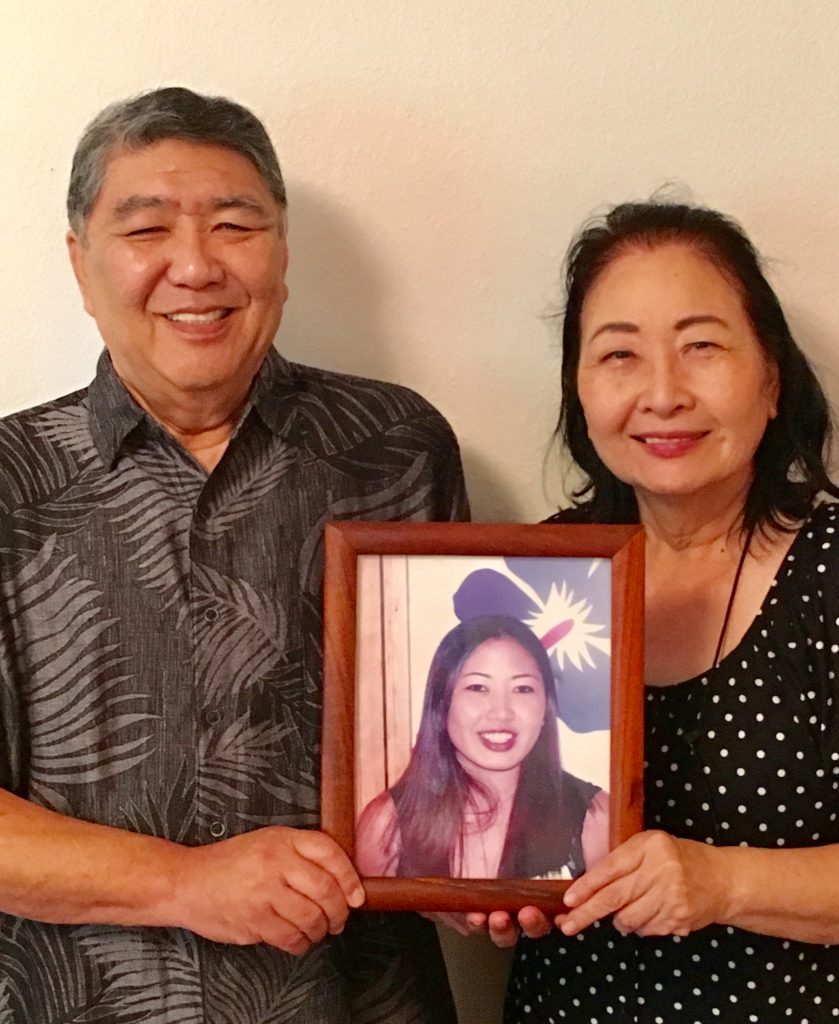 "It was my last promise to her," Young said. "She said, 'Well, you've got to fight the state,' and I said, 'Okay, here we go.'"
Young began to reach out to local lawyers to see if anybody could help him file a case. When none of the 17 lawyers he contacted would help him, he decided to study constitutional law on his own. In 2008, he filed a case against the state acting as his own lawyer.
His first case was thrown out shortly afterward. He filed another one again on his own in 2010. That, too, was thrown out. Young never received a hearing in either case.
"I applied to the court for a case," he said. "I applied and I got dismissed. I reapplied, it got dismissed. I reapplied, it got dismissed. And they never, ever called me to court and saw me."
In the midst of his fight, Young befriended Alan Beck, a California-based lawyer with a license to practice in Hawaii who had experience fighting gun rights cases. Beck had asked Young for copies of his court records in order to review them for another case he was working on. When Beck heard the full extent of Young's years-long fight and that the courts had never allowed him to make his case in person, he offered to help him get his day in court.
"This is a true exercise in willpower," Beck told the Free Beacon. "George had actually never been allowed to appear in court. They just keep dismissing him, throwing him out without giving him an opportunity to be heard. I thought that was wrong. I told him 'I'm at least gonna try to give you your day in court. I'm not gonna say whether we win or lose. I'll do my best, I'll try—at least I'll get you your day in court.'"
Beck, who is representing Young free of charge, said he was inspired by the thousands of hours of research and work Young had done on the case. Normally, under a legal concept known as res judicata, a plaintiff can't refile the same case after it has been dismissed. Young knew, however, that he was able to refile his case after higher court rulings in McDonald and Nordyke because those gun rights cases changed the legal landscape for Hawaii and the rest of the Ninth Circuit.
In the end, Beck said he didn't think Young was getting a fair shake and wanted to do what he could to make sure he wasn't shut out of the judicial system.
"George is a good man," he said. "The federal court system isn't just for big businesses. It should be for everyone. I feel strongly he at least needed to be allowed to be heard, especially over something like the Second Amendment. You know, he's complaining about his constitutional rights, and they're not even letting him show up."
Young said that he hopes to win the right to carry a gun for his daughter's memory but also for his fellow Hawaiians.
"The primary reason was my daughter," he said. "But also, for the people of Hawaii and myself. Everybody kept telling me 'you can't, you can't.' I said, 'You've got to have something.' The state doesn't tell the Constitution what to do. The Constitution tells the state. So I set out to prove it."
Young said his motivations are more than just philosophical, though. He wants the people of Hawaii to be able to carry a gun for protection.
"It doesn't mean everybody is going to carry every day," he said. "Maybe I'm going fishing and I'm by myself on the beach. I'll throw it in the tackle box. Or I'll go camping during the night and take a gun with me. We've got wild pigs over here that come through the camp. You have to scare them away. But, in Hawaii, you can't have anything."
Beck said Hawaii has informed him they plan to request an En Banc hearing on the case. They have until September to file their request with the court. For his part, Young said he is ready to take the decade-old legal fight on to the next level. He said he's hoping the Supreme Court will eventually hear what he has to say and side with him.
"I'm hoping that we'll get a clean mandate from the Supreme Court" Young said.