PHILADELPHIA—The Democratic National Convention has turned a women's restroom into an "all-gender" bathroom at the Wells Fargo Arena.
The all-gender bathroom is one of the ways the DNC is infusing its party platform into the arena accommodations. The arena also has a "gluten-free zone" and garbage cans are categorized by landfill, recycling, and compost.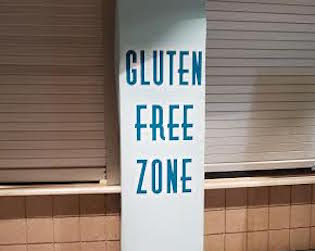 A DNC volunteer told the Washington Free Beacon that there is only one all-gender restroom to accommodate transgender individuals.
The change leaves female convention goers with one fewer bathroom than male attendees.
No transgender individuals were spotted using the restroom, but it was being used by both male and female reporters, as well as some cameramen. The bathroom is closest to the media section of the arena.
.@BrentScher uses "All-Gender" bathroom at #DNCinPHL, which has now been taken over by male camera men pic.twitter.com/GwLTqAAnpr

— Elizabeth Harrington (@LizWFB) July 25, 2016
The DNC will also for the first time feature an openly transgender individual in its speaking lineup. Sarah McBride, the national press secretary for the Human Rights Campaign Foundation, will speak on Thursday.
Transgender bathrooms have become an issue in the presidential campaign. A North Carolina law placed heightened attention on whether biological males who identify as females can use a women's restroom.
Republican nominee Donald Trump said he would let Caitlin Jenner use whatever bathroom she wanted at Trump tower, and PayPal founder Peter Thiel called the issue a distraction at the RNC last week.
"Now we are told that the great debate is about who gets to use which bathroom," Thiel said. "This is a distraction from our real problems. Who cares?"
At least one person at the DNC cares, according to media reports.
"I don't need no man in the next stall next to me while I go to the bathroom," a female employee of the arena told Mynorthwest.com.
"We need a male and female she said. I've got personal business. I'm trying to keep it real."
"It's privacy. I need privacy."