A South River, New Jersey, man is selling a copy of the 2012 Sports Illustrated Swimsuit Issue—notably the first of three with supermodel Kate Upton on its cover—for only $3.00.
It is unclear why the New Jersey man is selling his copy of Upton's inaugural Swimsuit Issue cover at such a discounted price. The magazine initially cost $6.99 in the United States and $7.99 in Canada. It is currently out of stock in the Sports Illustrated back issue archive, though a tablet issue can be purchased for its original price.
One reason could be that the "excellent condition" copy appears, according to a Free Beacon zoom analysis of the image originally posted to Craigslist, to have been lifted from the Clifton Public Library.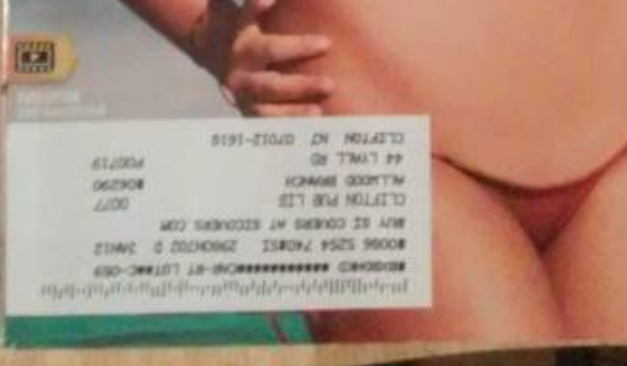 The discount could also be due to doubt cast by disgraced former Free Beacon writer Andrew Stiles into Upton's perfection. Upton experts that were consulted with for this article, however, said it was unlikely that Stiles's silly opinion could have resulted in a decreased market value for the historic item.
As a personal note, I was unaware that selling old Sports Illustrated Swimsuit Issues was something that people did. I happen to be the proud owner of a copy of the 2012 edition as well, which was likely purchased with legal tender from a 7-11 shortly after it was released more than five years ago.
Bidding can start at $150, though I don't intend to sell. I would more likely be willing to part with a copy of Upton's 2013 issue, of which I, for some reason that I can't recall, own two.
Or a copy of the 2002 issue with Yamila Diaz-Rahi on the cover, the 2003 issue with Petra Nemcova on the cover, the 2004 40th anniversary issue with Veronica Varekova on the cover and featuring Anna Kournikova, the 2005 issue with Carolyn Murphy on the cover and model trading cards inside, the 2006 all-star issue with Verekova, Elle Macpherson, Rebecca Romijn, Rachel Hunter, Daniela Pestova, Elsa Benitez, Murphy, and Diaz-Rahi all on the cover, or the 2007 issue with Beyonce on the cover, though that one came with 3-D glasses that are currently nowhere to be found.
Aside from the 2007 issue, which appears to have been part of a subscription purchased for my brother by his girlfriend in college, the rest were purchased in 7-11s, not taken from libraries.
Also purchased from a store, but not for sale, is this copy of 2010's issue with Brooklyn Decker on the cover.
Inquiries can be sent to comments@freebeacon.com.