Karine Jean-Pierre's tweets haven't aged well.
The Biden administration's soon-to-be press secretary has spent years questioning the integrity of American elections, notably claiming that Russia swung the 2016 election for Donald Trump: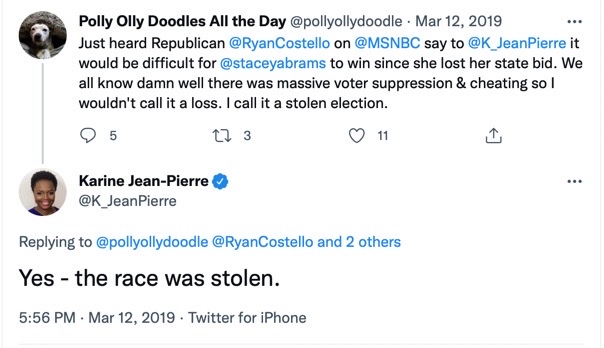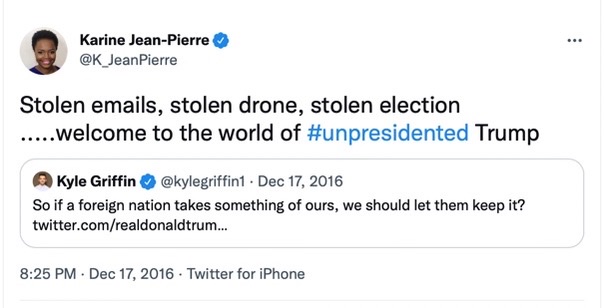 Jean-Pierre, whose partner is CNN correspondent Suzanne Malveaux, is
hardly the only Russiagate conspiracy monger in the Biden administration. Her predecessor, presumptive MSNBC host Jen Psaki, has also pushed the discredited claim that Russian disinformation cost Hillary Clinton the presidency: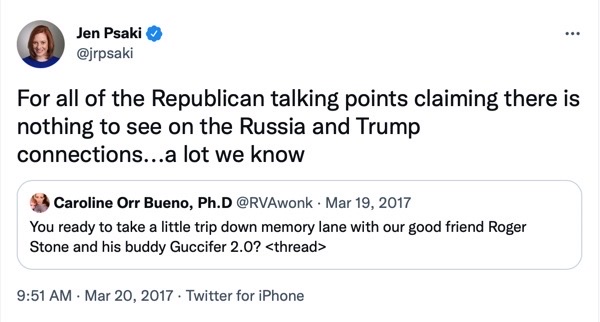 Energy Secretary Jennifer Granholm frequently cried Russian collusion: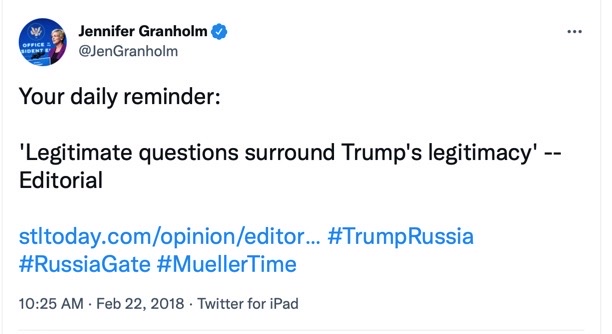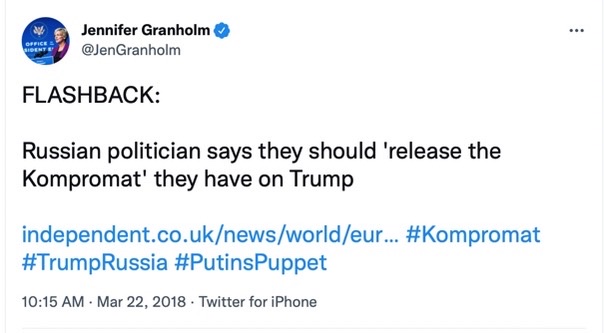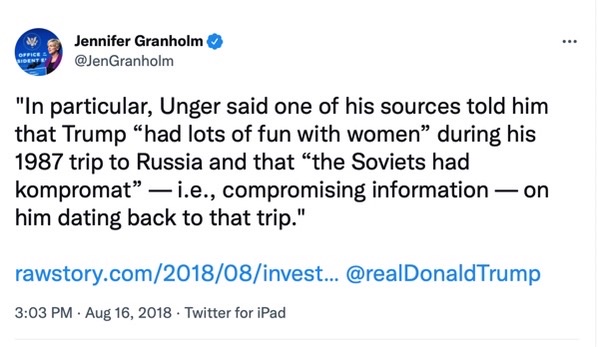 As did White House chief of staff and avid Twitter user Ron Klain: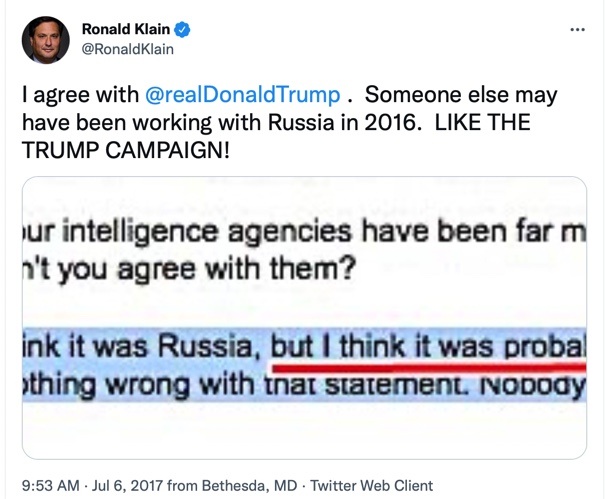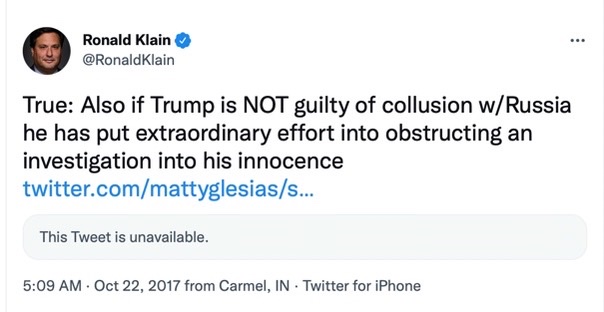 Secretary of Housing and Urban Development Marcia Fudge—then a congresswoman from Ohio—skipped Trump's inauguration because she claimed he stole the election:


While in the Senate, Vice President Kamala Harris led the impeachment charge while beating the Russiagate drum:



Secretary of Transportation Pete Buttigieg took a similar tack while vying with Biden for the Democratic nomination in 2020: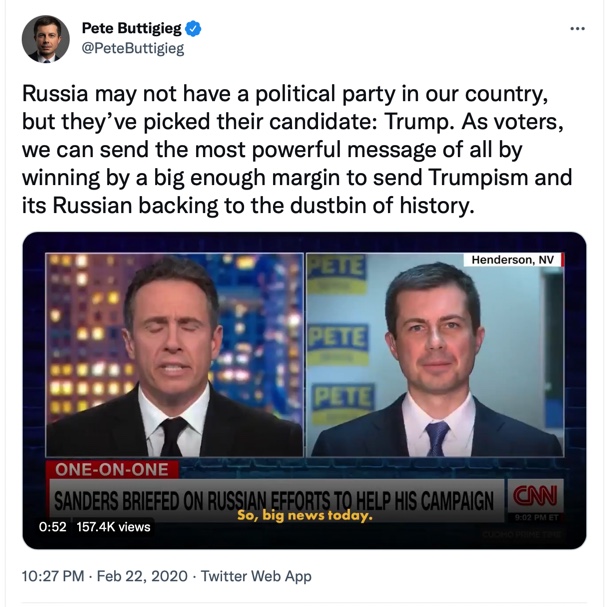 Interior Secretary Deb Haaland was willing to go further than most in her allegations: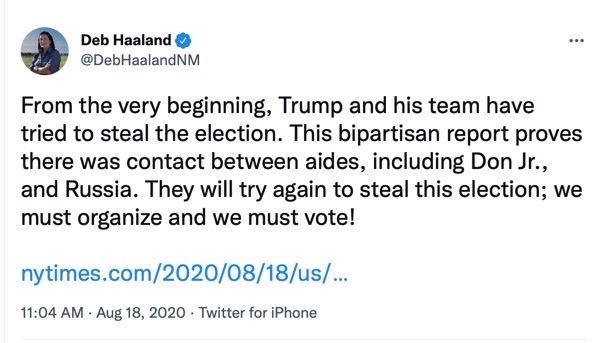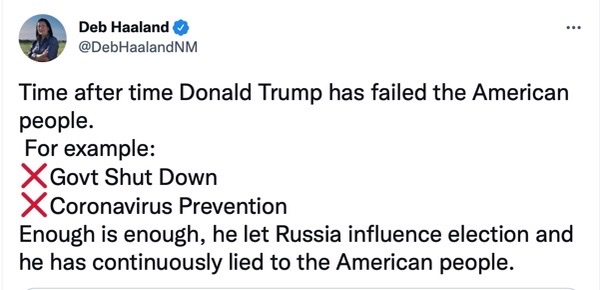 Haaland also suggested that President Trump was attempting to use the United States Postal Service to steal the 2020 election: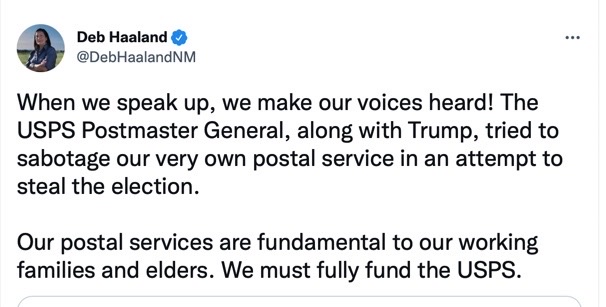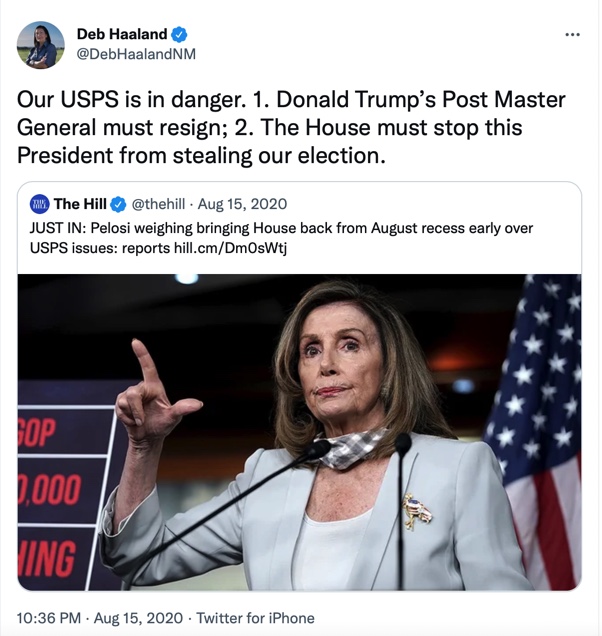 Secretary of Health and Human Services Xavier Becerra even took the postal service conspiracy to court: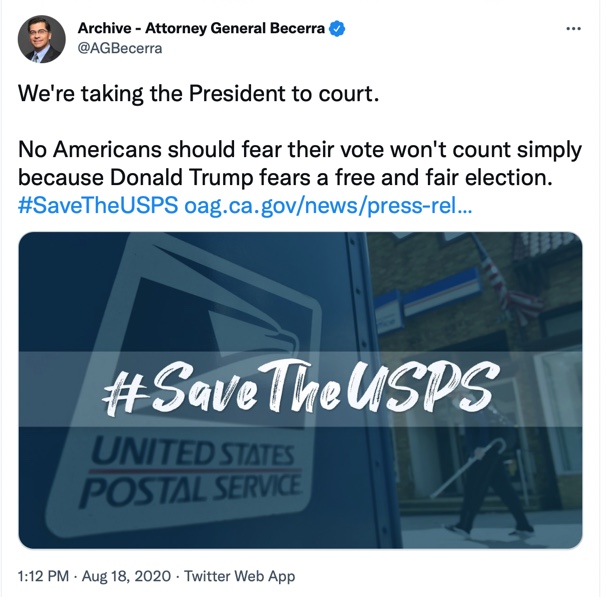 With so many conspiracy theorists in the White House, the Biden administration should have no trouble calling foul come 2024.