Richard Overton is a 108-year-old World War II veteran who served at Pearl Harbor, Okinawa, and Iwo Jima.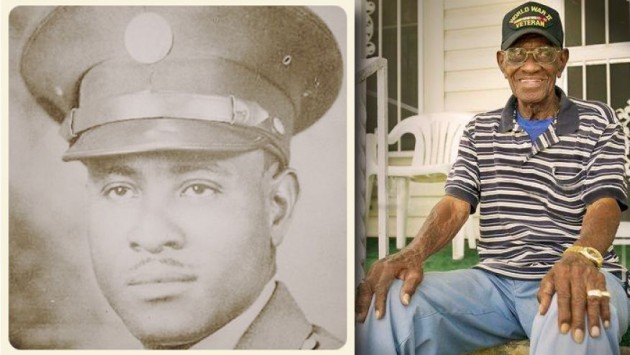 Recent Stories in Culture
He still drives and mows his own lawn.
He has been honored by the Governor of Texas and President of the United States.
He takes his morning coffee with Whiskey.
He smokes 12 cigars everyday.
He is the subject of one of the best pictures ever taken.
Mr. Richard Overton, the oldest living veteran. Kids, do not play on his lawn. pic.twitter.com/VQ0twXRdi1

— Patrick Chovanec (@prchovanec) November 10, 2014
He is the Greatest Living American. We salute him.