An FBI field office canceled a celebration for Judge Ketanji Brown Jackson's Supreme Court nomination after supervisors concluded the event violated the agency's commitment to nonpartisanship.
The Washington Free Beacon received an internally circulated email from the FBI's Los Angeles Women's and Black Affairs Committees, dated March 11, that advertised a "save the date" for an interview with the agency's assistant director in charge for the L.A. field office and a "nomination party" for Jackson on March 23. The event was first reported on Tuesday by Tucker Carlson Tonight.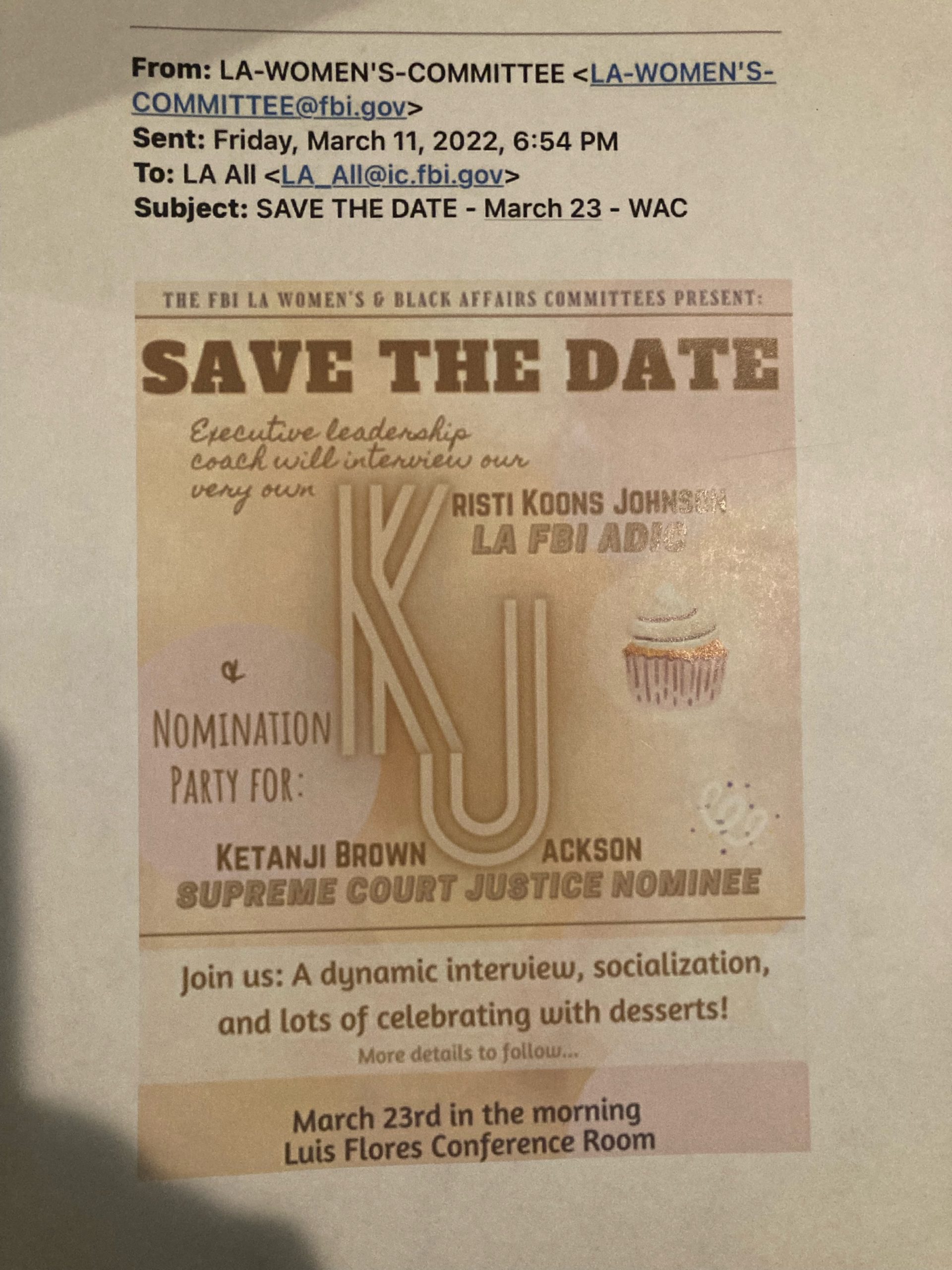 Another email was sent by a member of the field office's Diversity and Inclusion department on the following day, March 12, to cancel the celebration for Jackson. The unnamed employee apologized for "any misunderstanding surrounding the publicity for this event."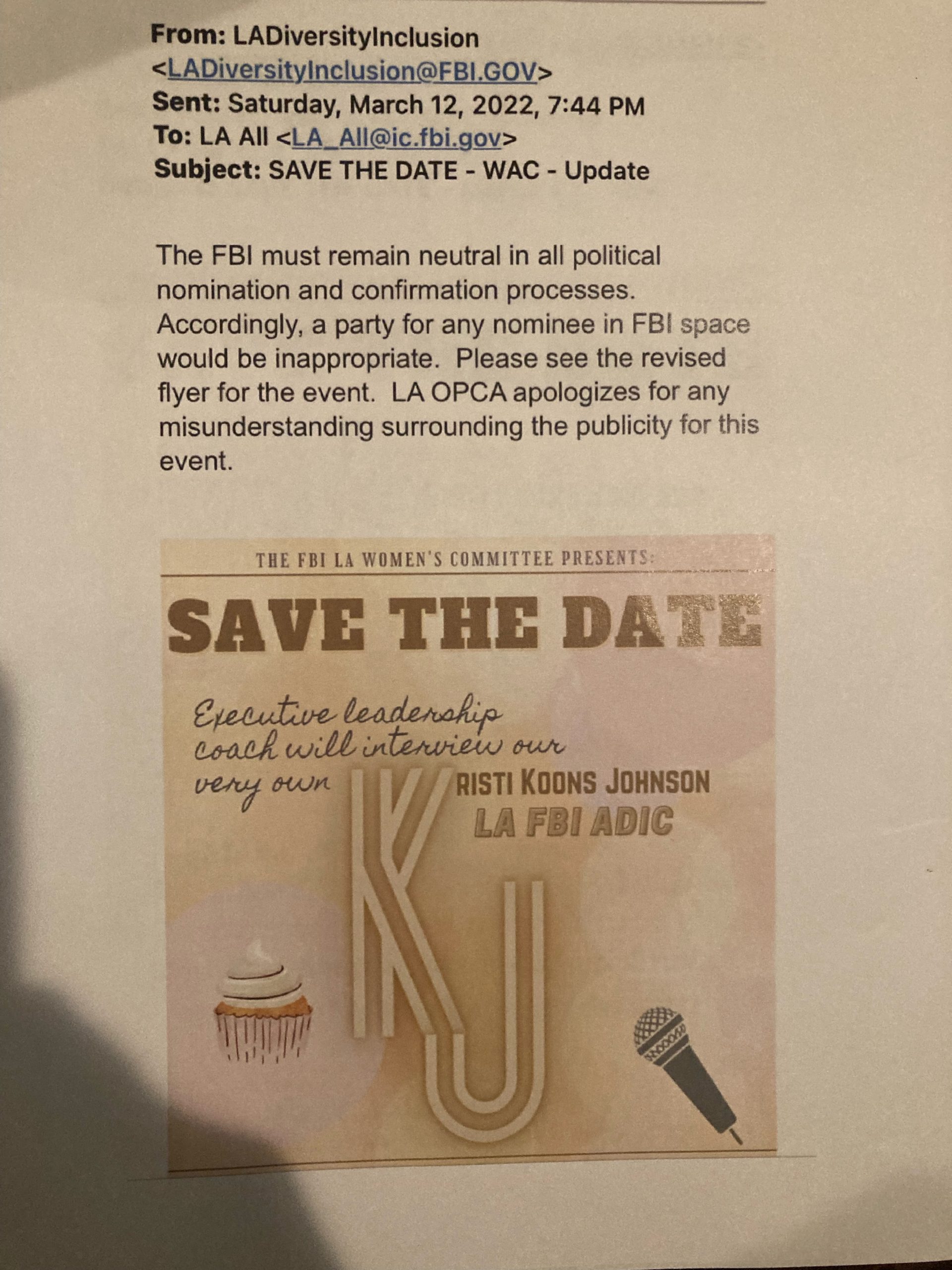 "The FBI must remain neutral in all political nomination and confirmation processes. Accordingly, a party for any nominee in FBI space would be inappropriate," the email reads.
The canceled event raises questions about the politicization of the nation's most powerful law enforcement agency. Republican lawmakers have long voiced concerns about partisanship coloring the FBI's investigations.
The Department of Justice's inspector general, for example, wrote in a 2018 report that he "did not have confidence" that former FBI agent Peter Strzok acted "free from bias" when investigating former secretary of state Hillary Clinton's private email server or former president Donald Trump. The inspector general wrote in his report that "the public's trust is negatively impacted when law enforcement officials make statements reflecting bias."
An FBI spokeswoman told the Free Beacon that the Jackson incident was "addressed immediately and does not reflect the high standards of the FBI."
"An email circulated within the FBI's Los Angeles Field Office recognizing a Supreme Court nomination was issued without proper review and was quickly retracted by FBI management," the spokeswoman wrote in a statement.