Someone has to #resist our high schools turning into useless hives of woke protests. There are no better candidates for the job than gym teachers, and one at Somerville High in Massachusetts has set the example for the rest to follow.
Somerville High students walked out of classes in solidarity with Justice Brett Kavanaugh's accusers in September, despite having no special insight into the decades-old allegations. One such student was Jack Torres: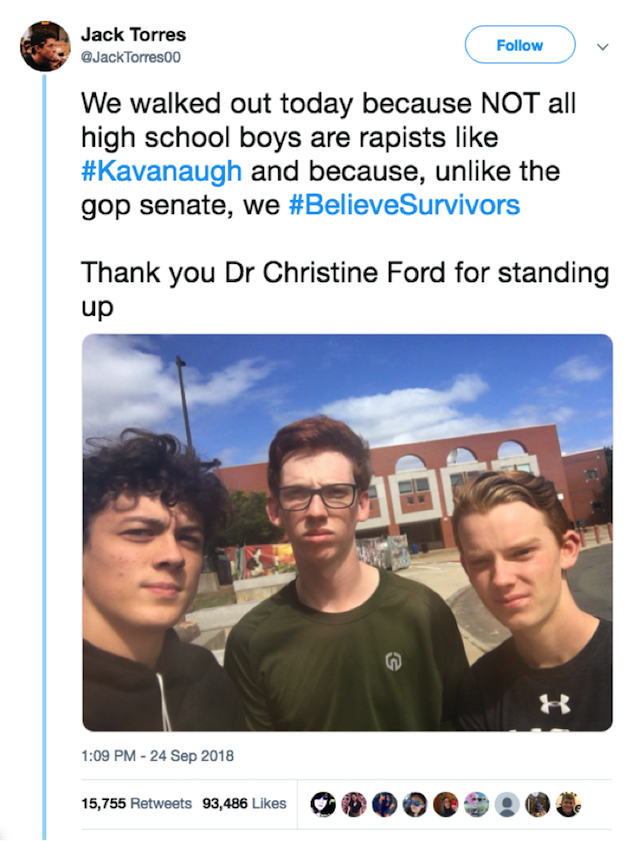 Virtue? Signaled. Say a prayer for these boys, for they know not what they do. But more important, thank the real adults who try getting them to snap out of it, like the gym teacher whose Socratic questioning served them the cold hard truth about cutting class in the name of smashing America's patriarchy.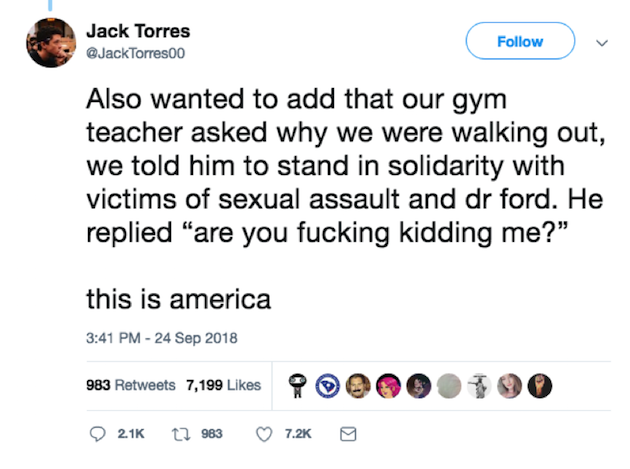 The wimps who run our non-gym courses failed to stand up for what's just and right. They must be #resisted. The cause of upholding standards at our institutions of learning found an unlikely champion in Somerville's gym teacher, and for that he's a Washington Free Beacon Man of the Year.