The federal government once again blew up dummies on the National Mall to warn the public of the dangers of sparklers and fireworks, spending over $25,000 in the process.
The Consumer Product Safety Commission conducted its annual fireworks safety demonstration last week, where dummies dressed in #CelebrateSafely t-shirts had bottle rockets shot in their eyes and sparklers igniting a child's flip flop.
"CPSC works year round to help prevent deaths and injuries from fireworks," said Ann Marie Buerkle, the acting chairman of the CPSC. "Beyond CPSC's efforts, we want to make sure everyone takes simple safety steps to celebrate safely with their family and friends. We work with the fireworks industry, monitor incoming fireworks shipments at the ports and enforce federal fireworks safety regulations, so that all Americans have a safe Fourth of July."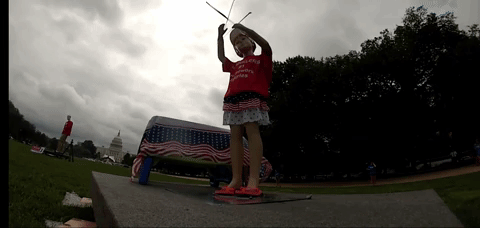 The agency spent $25,362 for video production of the public service announcement, which was awarded to the government contractor CACI Inc. Federal.
The demonstration includes tips like not looking directly down a mortar tube and not launching a firework on top of one's head.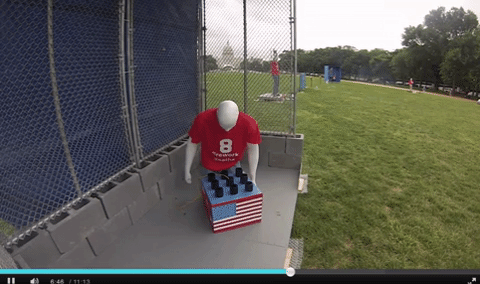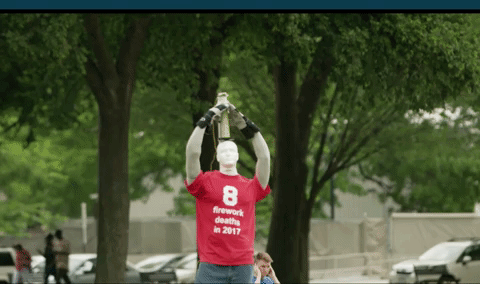 The CPSC said fireworks resulted in the deaths of eight Americans last year, but not all were related to celebrating Independence Day.
"A 52-year-old male lived in a mobile home with his sister in Florida. The mobile home had developed a rodent problem," the agency's annual fireworks report reads. "According to the medical examiner's report, the victim's sister threw a lit firecracker at a rodent, and the firecracker caught the insulation of the mobile home on fire."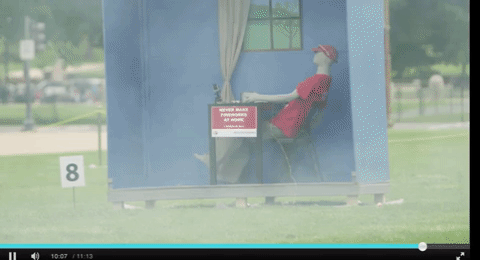 "The mobile home became engulfed in flames and the victim was unable to escape," the CPSC explained.
The government has long warned against children using sparklers and produces the same video every year to discourage their use and the use of any fireworks.
Last year the agency spent $27,009 to produce the video. CACI Inc. Federal has handled video production since at least 2015.
The CPSC did change its routine slightly from years past. This year, instead of a little girl lighting her friend's dress on fire, a girl dummy is shown standing idly by while a sparkler ignites her foot.