The National Football League rejected a full-page Super Bowl program ad containing the phrase "#PleaseStand," which was submitted by the nonprofit American Veterans (AMVETS).
In addition to encouraging attendees to stand during the national anthem, the ad also encouraged people to donate $20 to AMVETS, ABC News reported.
The rejection follows the controversy over NFL players kneeling in protest during the national anthem, a practice originally started by former 49ers quarterback Colin Kaepernick in 2016, and which was the subject of increased attention in 2017 after drawing the ire of President Donald Trump.
In response to the ad being rejected, Marion Polk, AMVETS national commander and retired U.S. Coast Guard chief petty officer, wrote to NFL Commissioner Roger Goodell that "freedom of speech works both ways."
"We respect the rights of those who choose to protest," he continued, but "imposing corporate censorship to deny those same rights to those veterans who have secured it for all is reprehensible."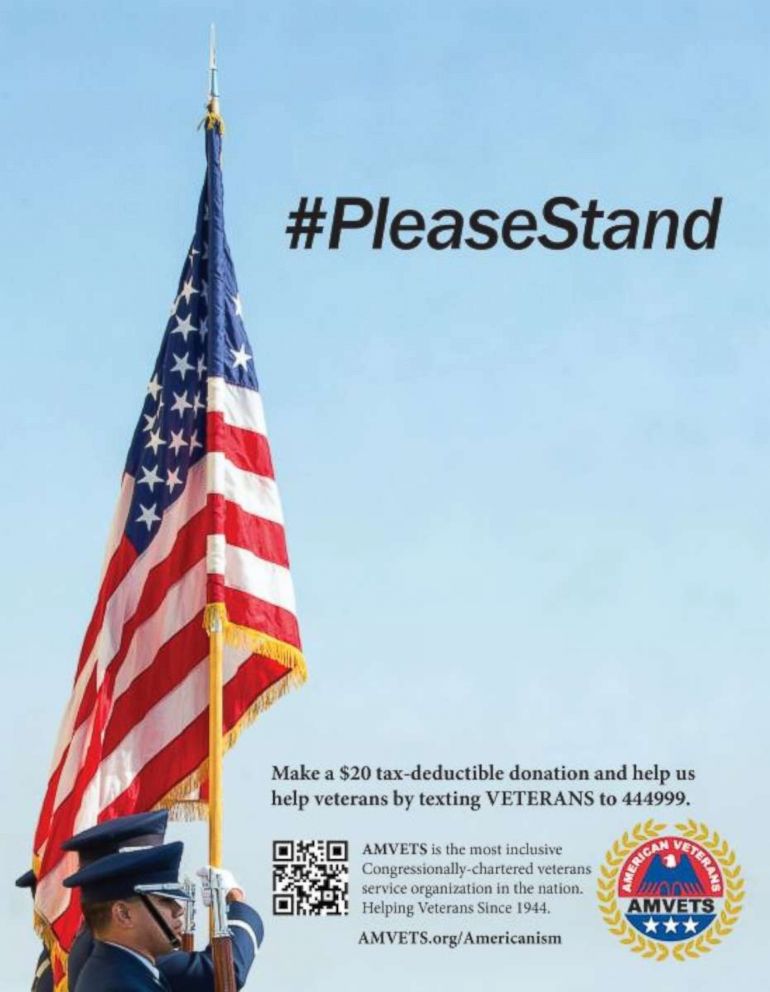 The NFL rejected the ad for making a "political statement."
NFL Vice President of Communications Brian McCarthy said in a statement, "The Super Bowl program is designed for fans to commemorate and celebrate the game, players, teams, and the Super Bowl. It has never been a place for advertising that could be considered by some as a political statement."
McCarthy said the NFL approved other taglines like "Please Honor Our Veterans" or "Please Stand for our Veterans," but did not get a response from AMVETS and thus printed the program into publication.
He said the NFL will continue to salute service members during the Super Bowl in televised moments as part of the game.