The FIFA World Cup is viewed by the rest of the world as the premier competition between nations. Because … soccer. But there's one international event that we all can agree invigorates American life: the Miss Universe competition. Because … swimsuits.
In the shadow of Red Square, the Miss Universe 2013 preliminaries were held today. Here's what's going on. There will be sixteen semi-finalists. One will be selected by the fans online. The other 15  selectees will be determined by a round of preliminary competition that includes, yes, a swimsuit pageant.
Here are 10 beauty queens who should advance to the semi-finals based on their dominant performance in the swimsuit round.
Miss Australia wants to be a surgeon in developing countries. I'll happily move to Haiti so she can give me a check-up.

Miss Brazil greets everyone with a smile. You can't help but smile back.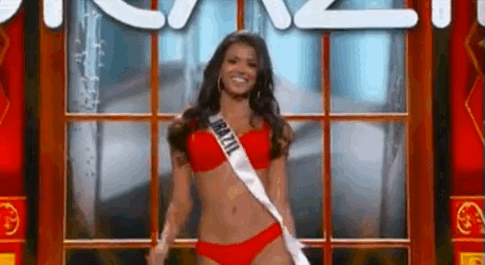 Miss Canada was a member of the Great White North's army reserve and was trained in firing a machine gun. She believes in striving for peace, but training for war. I hear Toronto is looking for  a new mayor.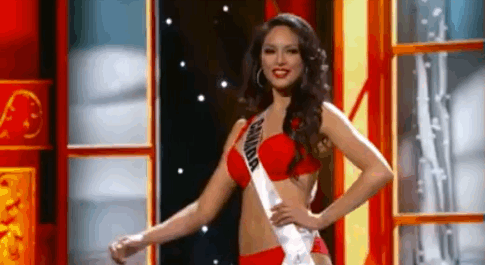 Miss Dominican Republic recovered nicely from her tumble in the last pageant.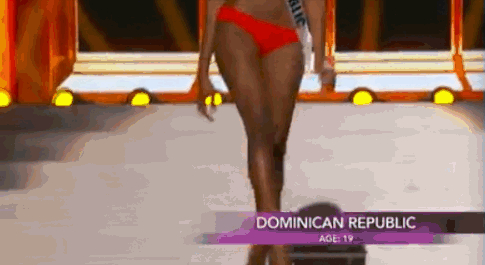 Miss Gabon showed me where Gabon is on a map—thank you public education!—where I will spend my next vacation.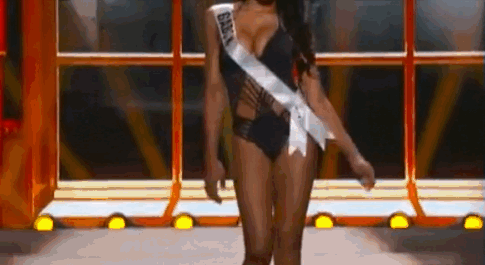 Great Britain wants to be the next Oprah, a goal that I am rooting for her to achieve. Because I wouldn't mind tuning in at 3 in the afternoon to see her.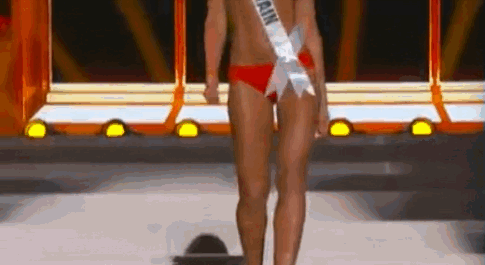 Miss Israel isn't only breaking racial barriers, she's breaking hotness barriers. Israel is also the first nation to regulate health standards for its models. Leave it to the Holy Land to break glass ceilings.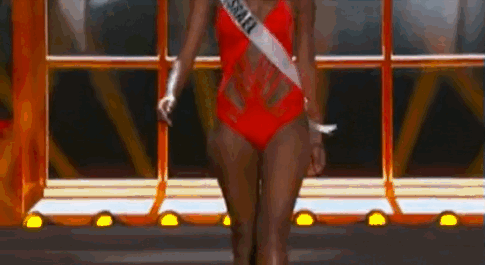 Miss Japan works out hard just like you and me to stay in shape. The better to run away from Godzilla.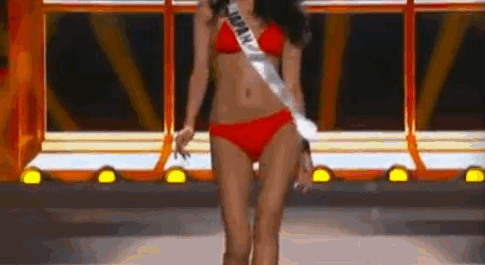 I like Miss Switzerland because she resembles the Swiss Amber Rose. Also for rocking the Gozer haircut.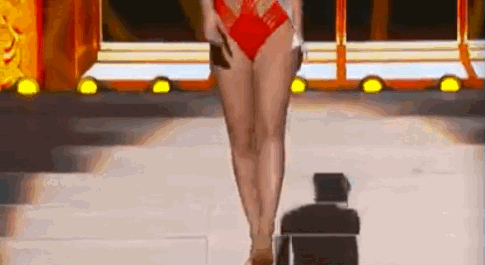 Miss USA recovered nicely from her misstep dressing like a Transformer.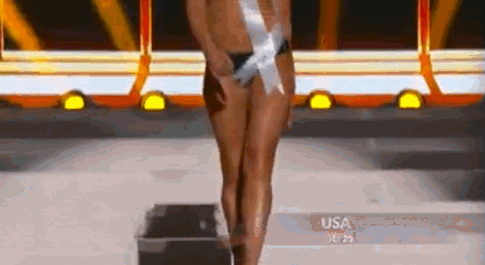 Miss Universe: an "international community" we all would like to join.