I didn't imagine when I was assigned the Kate Upton beat last year that I would be learning about the fashion industry. However, I have discovered the sad truth: fashion's taste makers view my beloved swim smokes as nothing more than Instagram chicks trawling for followers. However, the swim smoke who has been able to break that cycle is none other than Kate Upton. Kate really has shattered more glass ceilings than HRC.
You would think at first glance that Kate's latest Vogue UK cover is just another trophy to add to her already decorated mantle. However, it shows Kate is transitioning away from Terry Richardson's icky snaps and toward the the high art hands of Mario Testino.
The so-called "taste makers" originally slandered Kate as nothing more than "a footballer's wife, with the too-blond hair and that kind of face that anyone with enough money can go out and buy."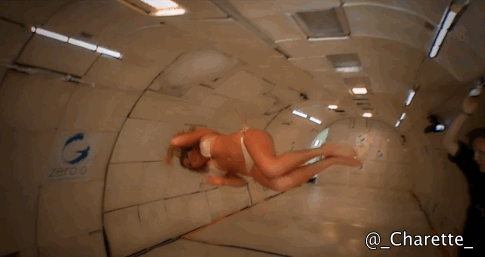 Two years later and Kate proved the haters wrong, landing the covers of Vogue, Elle, and Vanity Fair. Those covers show real tangible evidence that Kate's not your average swim smoke chick. She's the real deal and finally Anna Wintour knows it.
Kate's induction into this upper echelon of fashion has not come without heavy scrutiny. Kate was honest about her trouble getting cast in movies while talking to Vogue UK.
It's weird that in the press they'll be like, 'Your biggest fight was with the industry and the designers', and I'm like, no, my biggest fight was with my agents, trying to get them to sign me into the castings.

"I thought, how I'm going to come out of this will be an example for girls."
When you try to fight Kate Upton Hollywood, you will lose.
This brings me to a Guardian op-ed that asked if Kate is considered the standard for fashion now that she's being embraced by the culture shapers.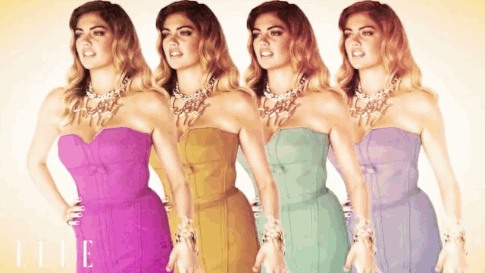 I'll be brief because I know less fashion analysis, moar bouncy Kate GIFs. But, traditionally, high fashion models have been more svelte a la Gisele Bundchen and Kate Moss. Kate being inducted into that club means that paradigm is beginning to shift toward more realistic ladies, which is the very example she strives to set for youth.
Unfortunately, the author considers Kate's popularity as nothing more than a cash grab by the magazines, being that her shoots in these mags are similar to her SI shoots.
Let us compare:
Here's her in SI:
Perhaps Kate's being photographed this way because, as Testino is pull quoted, "Kate's proportions take images to a different level." High fashion photographers never experienced anybody before who could actually fill out a two-piece. Now that have someone with Kate's talents to work with, they're finally able to see how Walter Iooss feels at a shoot.
Kate's not the exception to the rule; she's the beginning of the rules being changed.