In the NFL locker room cauldron, mixing competitive egos and questionably legal supplements in the hopes of synthesizing a functioning ball club, the importance of a rookie keeping a low profile is paramount. Locker room chemistry is just as important as the bench press, which is why we heard Missouri defensive end Michael Sam, who could be the first openly gay NFL player, say how much he "wants to let his play speak for him."
AJ McCarron could do himself a favor and copy Sam's media strategy. He could keep his future reality show a home movie, for example.
NFL.com summed it up:
"They've already started filming during the proposal," said Katherine's sister, Laurie Webb, according to theplainsman.com. "From what I understood, it came from someone else. I don't think they were trying to get into a reality show, I think they just had the opportunity and decided to take it."

According to Laurie Webb, the show will focus on the wedding planning, leading up to the wedding ceremony itself being televised. While a group of producers is currently working on the show, no network has been chosen to air the program yet.
Fortunately for McCarron, he's projected to be a second or third round pick and will land somewhere where he can learn on the bench. Despite having the enviable position of holding the clipboard, the last thing he needs is to have his personal business broadcast to the world.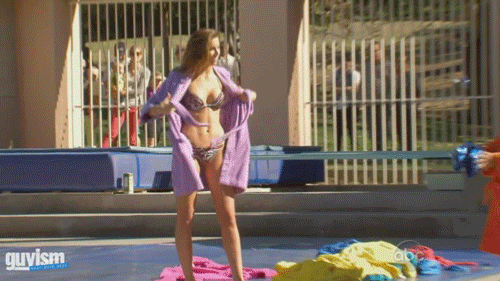 I like McCarron as a player. He's the best pro prospect Nick Saban coached at Alabama and I think the dreaded "game manager" label stuck on him because he played with so many other NFL prospects. I don't think we would be calling him a game manager if he played at South Carolina or Georgia.
This isn't the first time Katherine Webb has leveraged McCarron's status into a paycheck. Her 15 minutes ran out  last year after a Carl's Jr. ad, a SI swimsmoke spread, and a spot on one of the ABC reality chum shows the network tosses out every spring when it comes in behind CBS and NBC.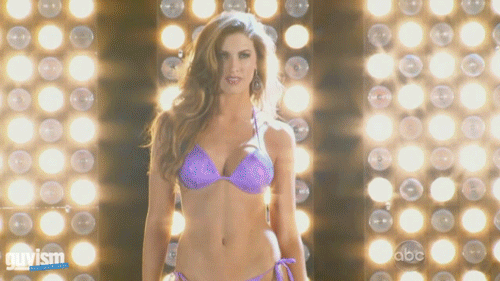 Shooting a reality show, no matter how wholesome, where you trot out your family into the chaos that is wedding planning, is just trying to recapture lost media buzz. Especially when a studio hasn't even picked it up yet.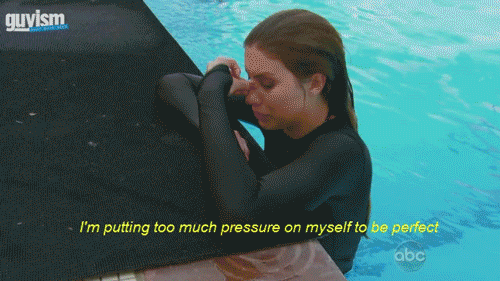 Here's some free advice Katherine and AJ, just because I like you two crazy kids:
The win-win for everybody is for Hard Knocks to feature whatever team drafts McCarron. McCarron can then let his play speak for him, Webb can become the next Lauren Tannehill, and HBO has a market-tested brand of smoke to market.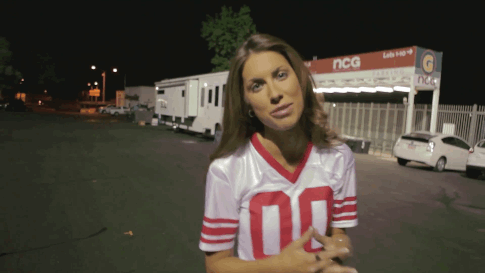 Consider that a wedding gift. And you're welcome, HBO.