A Republican candidate in one of the country's most competitive gubernatorial elections is slamming his Democratic opponent for supporting the distribution of free crack pipes to addicts, arguing that the state's so-called harm reduction facilities are fueling crime.
The broadside came during former governor Paul LePage's campaign speech Wednesday, in which the the former Republican governor criticized his successor, Janet Mills (D.), whom he is challenging at the ballot box in November, for promoting Maine Access Points, a taxpayer-funded harm reduction group that in July provided a dozen free crack pipes to a Washington Free Beacon reporter. Mills's drug policies, LePage said, have contributed to a violent crime spike that has seen shootings in Portland more than double since last year.
"Think about it: When you hand out free crack pipes, there is something that goes into it," said LePage, who cited a Free Beacon report that documented a network of harm reduction facilities that distribute free crack pipes and needles across the state. "That something is illegal, dangerous, and it fuels—let me repeat—it fuels out-of-control crime. Janet Mills is literally fueling Maine's crime epidemic."
During her tenure as governor, Mills has touted support for harm reduction initiatives and launched a program in 2020, Overdose Prevention Through Intensive Outreach, Naloxone, and Safety, that directs drug users to Maine Access Points to "get the supplies you need to use safely." LePage noted that Maine Access Points only received $14,915 in government grants in 2018—the last year of his two-term run as governor—but jumped to $716,073 in 2019 after Mills took office. It is unclear what portion of this increase in funds came from the state government or local cities. Mills's office did not respond to a request for comment.
Mills's support for harm reduction initiatives has come amid a surge in crime in the Pine Tree State. Police in Portland, the state's largest city, said they responded to 42 shootings this year as of Sept. 9, which is more than double last year's total. Portland had five shootings in one week just this month. Heath Gorham, the interim police chief of Portland, blamed the crime spike in part on high levels of substance abuse, especially among homeless Mainers.
"I've asked the state to step in, provide corrections officers and staff police department," Gorham said. "Officers on the street are dealing with a sense of lawlessness … people willing to do and say things to them we've never seen before."
Support for a harm reduction approach to drug policy—which aims to make drug abuse safer for addicts rather than eliminate it—could pose a campaign liability for Democrats who have embraced the Biden administration's controversial drug agenda. Two of the Maine harm reduction groups that provided crack pipes to the Free Beacon, including Maine Access Points, are set to receive more than a million dollars from the Biden administration as part of the first federal harm reduction program.
The Biden administration, facing backlash, denied previous Free Beacon reports on how it was set to fund the distribution of crack pipes through the $30 million program. In response to the Maine story, however, the Department of Health and Human Services told the Free Beacon it would meet with each group that receives federal dollars to ensure funds do not go toward crack pipes.
One of the harm reduction groups set to receive federal funds, the Church of Safe Injection, was certified as a part of Maine's syringe service program last year after years of distributing drug paraphernalia illegally.
LePage delivered the speech in front of a pond that Portland city officials drained this month to search for a murder weapon. Portland city workers reportedly cleared out a nearby homeless camp and discarded used syringes hours before the former governor's speech. A video taken by the Portland Press Herald shows employees tossing homeless people's belongings onto a bulldozer.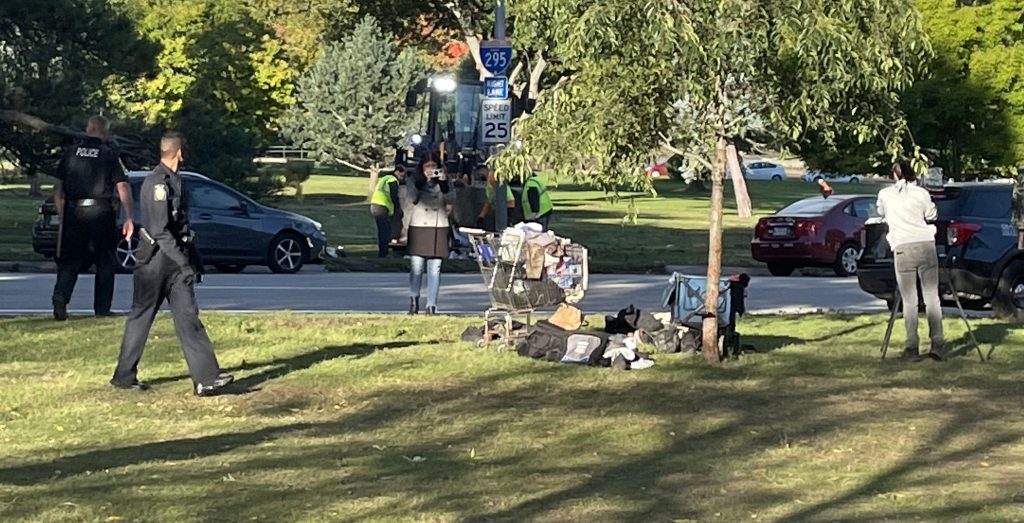 The city claimed it was a routine cleanup, but a homeless person told the Sun Journal that Wednesday was the first time he was told to leave the park after a month of staying there. Several other homeless people in the park said the cleanup was unusual.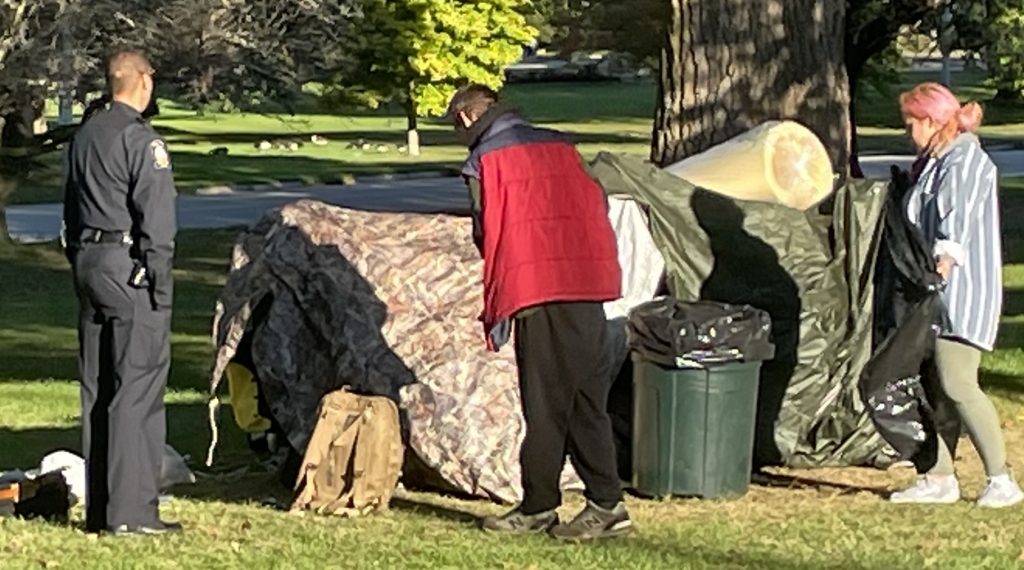 LePage, who will face off against Mills in November, served two consecutive terms as governor between 2011 and 2019 and was prevented by state law from running for a third consecutive term.