The hate has been flowing especially strong lately from the Democrats and I don't know why. I mean, they finally finagled six million enrollees and Monday's Obamacare deadline has been pushed back. This should be a time for celebration.
Yet, anyone with the letter "D" attached to their name is getting in their toast for the Dem's year-long Playa Hater's Ball. This year's theme: targeting libertarian philanthropists Charles and David Koch. They hate you, and only you!
Jim Messina took his crack at the Kochs today in a fundraising email. Messina's hate was intriguing in that he directed it towards the completely innocent and legit Generation Opportunity "Opt Out" tailgate tour. What has Jim Messina against fun?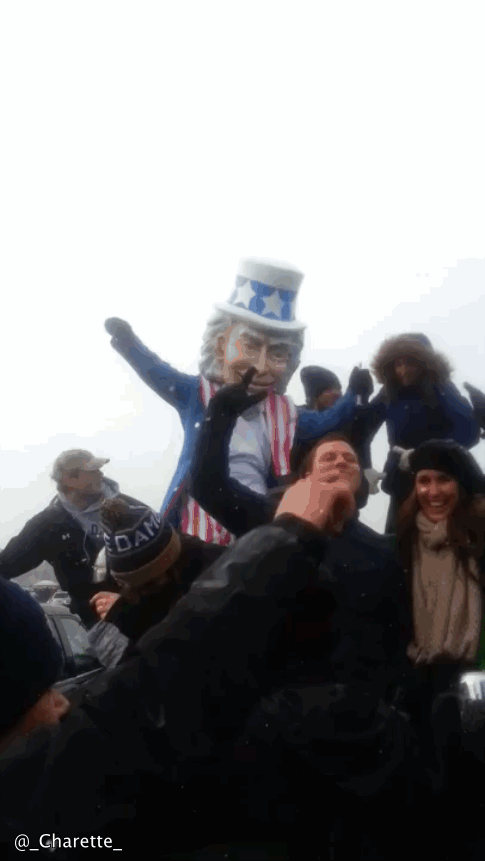 We'll always have South Bend, Creeper Uncle Sam.
Messina:
One of their anti-Obamacare groups is going to college campuses, giving away free booze to try to bribe young folks out of getting health insurance.
I didn't see you at the tailgates, Jim, but don't you know college kids have plenty of ways to score free booze? Trust me, they don't need Gen Op to get them alcohol. More from Messina below.
Let them spend their millions on sick crap like that. Whether they like it or not, they're losing this debate, all because of the work you're doing. We're the group that's capable of putting these groups in their place.
I know you're raking in the big boy bucks these days, but college kids' tastes are not yet as refined as yours, Jim. They're ready to chug lighter fluid that costs a lot less than a million dollars. Sick crap? Yes, Gen Op ragers were indeed "sick."
Freedom doesn't play by your rules. For example, this enterprising young American celebrated Cinco de Mayo six weeks early.
College students always find time to toast to liberty. They don't want to pay for other people's health care.
This should humiliate anyone who's ever been associated with the Koch brothers.
Sorry, I'd wager that this is more humiliating. Dude can't even hold the sign upright. Coach your players up, Jim.
Here is how the pro-Obamacare forces are competing with Generation Opportunity.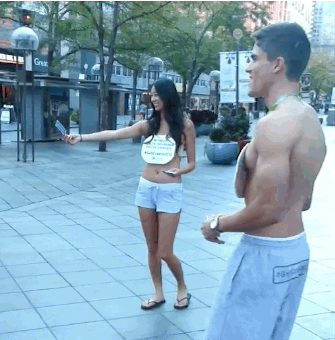 I know you're hating on the Kochs, but you're coming across extra salty here. You must be bummed you didn't get the invite.
If I had one thing to say to the Koch brothers, it'd be: "SCOREBOARD!"
You can't compete with Gen Op's outreach.

Scoreboard, Jim.