As the conflict between Israel and Gaza lumbers on into its 21st day, Israelis across the world have shown solidarity with their fellow countrymen. While most Israelis have congregated in public displays of support numbering in the tens of thousands, some more internationally visible Israelis have taken to social media.
Bar Refaeli took a somber moment to remember fallen soldiers who've paid the ultimate price to ensure Israeli's safety.
Even amongst the whirlwind that is her introduction as the matriarch of the super smokes, Miss Israeli 2004 Gal Gadot prayed for her fellow citizens.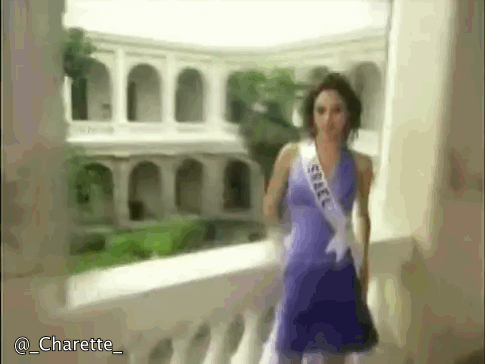 I'd be remiss, though, to not include the reigning Miss Israel 2014 Mor Maman. Her demonstration is the most supportive.
That's because Mor is actively serving in the IDF as Miss Israel.
If Tywin Lannister taught us anything in Game of Thrones, you can be just as effective winning wars (SPOILER ALERT) behind a desk as you can on the front lines.
Mor's position in both the beauty queen hierarchy and the IDF made her the target of kidnapping threats.
Per Algemeiner:
The 18-year-old Beersheba native said she knew, despite her winning the national beauty contest, that she'd enlist, as per Israeli law.

"I wanted to fulfill my obligations in order to set an example for youth, that they shouldn't try to get out of service," she wrote.
Just go ahead and try to stop Miss Israel 2014 from defending Israel.