Ugh, hold on for a second. I need a glass of water—or maybe something stiffer…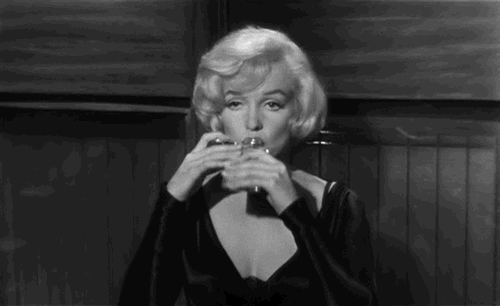 Okay, sorry. Thought I was going off the rails there for a second. The scoopage, tho'. Just read this piece from Julia Hahn in Breitbart News:
After the Paris terrorist attack, House Speaker Paul Ryan declared that the United States cannot turn away the hundreds of thousands of Islamist [sic] migrants now being approved for visas to enter the United States. Ryan declared that it is not "appropriate" to consider the religious attitudes of would-be migrants seeking admission.

After the San Bernardino terrorist attack, Ryan echoed President Obama in condemning what was described as Donald Trump's "religious test." However, a Breitbart News investigation now reveals that while Paul Ryan wants no 'religious test' [sic] for who gets admitted into America, Ryan sends his children to a private school that uses a "religious test" in its admissions process.

Ryan sends his children to a Catholic school connected to the parish where he was an altar boy as a child.

Breitbart News reached out to the school as a perspective [sic] applicant and obtained a copy of the school's 2015-2016 registration papers and tuition contract. The document inquires specifically into the applicant's religious background — in particular, it asks whether the applicant is a parishioner at the associated Catholic parish. The school recruits through the parish by offering a tuition discount to those who have been baptized and are members of the parish.
Man alive! Paul Ryan is a Catholic sending his son to … a "Catholic school," one associated with a Catholic parish?
But wait, there's more.
As the registration forms explain, the school exists for the express purpose of helping to foster Catholic children.
So that's what Catholic schools do?
The other thing that blows my mind about this piece is how well written it is.
While Muslim students could presumably get into Ryan's school, the school's reliance on the parish as a recruiting center and the above-cost tuition fees would, by definition, function as a mechanism for screening them out.
A masterpiece of editing, too:
Although Ryan's school doesn't prohibit Muslims from entering it, its identity as a Catholic school and its recruitment program through the parish, by definition, means that it is an environment imbued with a sense of religious identity that Ryan says cannot be applied to the more consequential decision of who gets to live in your country.
Anyway, at 2,076 words, it's a bit on the long side, but don't wimp out here. It's definitely worth reading the whole thing. Where else in America can you find cutting-edge analysis of how Catholic parishes in this country discriminate by discounting the tuition of people who have already given them money?
Instead of doing an explicit ban [sic] on Muslim students, Ryan's school applies a religious tax on non-parishioner students — thereby creating a two-tiered system for students and their families depending upon whether or not they are parishioners. The registration form explains that "the cost to educate a child at [this] School for the 2015-2016 school year is $4,673.00." The school charges non-parishioner families a rate that is higher than the cost of educating the child: "For families who do not have at least one parent or guardian who is a parishioner, a minimum of 4,900 tuition per child will be expected."

By contrast, parishioners pay less than the cost to educate one child — paying only "a minimum of $1900.00 tuition per child" plus an additional parish contribution of $800 — i.e. a total of $2,200 less per year than what is owed by non-parishioners. Parishioners even receive the recruitment incentive of free pre-kindergarten.
I'm silent upon a peak in Darien here.
In unrelated news, a previous Free Beacon analysis revealed that Ryan is probably a dork because he opposes smoking.