Republicans are finally striking back at the obnoxious "war on women" meme that Democrats have been painting on them for the last couple years. And it's about damn time. The GOP is leading off its counterattack by having House Conference chair Rep. Cathy McMorris-Rodgers present the Republican response to the State of the Union. The GOP also hosted a Rising Stars event during the RNC winter meeting that included a potpourri of strong conservative women who are making it rain change in America. One star that rose just a little bit higher than the rest was Concerned Women for America's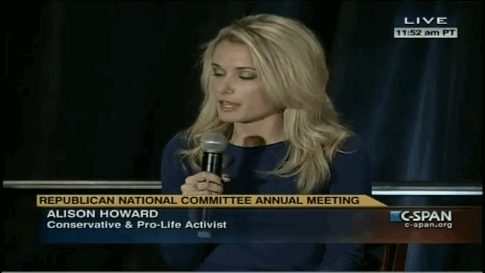 Alison leads the communications efforts for the CWFA by articulating the importance of conservative values in American society. She's a modern day Betsy Ross.
She likes a little church with her state.
Alison won't put up with old, crusty Geraldo's libertarian shenanigans. And she's not afraid to let him know it either.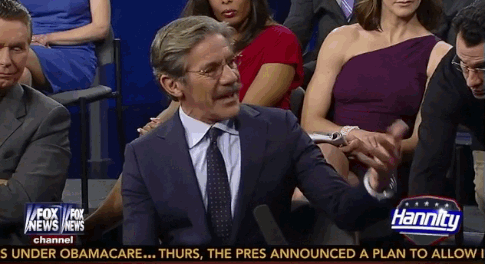 She knows, as we all do, that politics can get a little dirty.
But that pesky mudslinging can't touch her.
When she's not tirelessly defending traditional values, Alison can be seen about town. Nothing more 'Merican than big hats, sun dresses, and horse racing.
Whether she's on the clock or not, Alison #StandsWithPhil. And with ladies like Alison on his side, A&E had no choice but to return the "Duck Dynasty" patriarch to the air.
Don't let the nerf gun fool you. The right to bear arms is an essential component of freedom. And Alison loves her some freedom.
Before Alison entered advocacy, she was a sports reporter at Liberty University. The values instilled at LU helped mold her into the champion for limited government that she is today.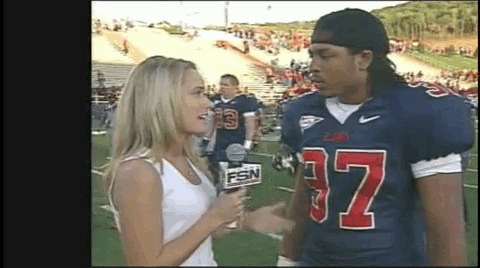 Alison is even giving back to the next generation by educating her younger sister in the importance of God, country, and apple pie.
Alison's star is so bright, she's got to wear shades.