Lucy Harrold is circulating around the bro blogoshphere today because, despite being photogenic and a heavy spender, poor Lucy just can't find herself a "boyfriend."
It'd probably help to not wear a wedding veil on Instagram. That belongs on a Pintrest board. Marriage is the last thing a single feller looking at your Instagram has on his mind.
'It's not as simple to meet people as it used to be,' says Lucy, who has featured in men's magazines Zoo, Nuts and Loaded.

'I think blokes are intimidated to approach people.

'I'm unlucky in love and it's a nightmare trying to find a guy to take me on a date.

'A lot of guys assume I've got a boyfriend or that because I'm a model I won't be interested but it's not true.
Here's a novel concept for you, Lucy: why don't you take yourself on a date? No one will love you before you love yourself.
To remedy her perpetual singledom, Lucy launched her own localized dating website where she is a member herself. Bros were too busy creating their dating profiles to send a private message to Lucy to notice this is the second dating website she's launched.
The fact that Barstool, of all sites, is using the "crazy" label should be a red flag. This is the same site that posts M/F/K on a regular basis, and they're acting as though they wouldn't book a direct flight to Birmingham if Lucy paid them even the slightest bit of attention.
If a girl looks like Lucy and can't find a boyfriend to the point where she needs to create a dating website then you know she is NUTS. Don't get me wrong, still take a flyer on it, but know that it's probably going to end with her stabbing you in the arm with a pair of scissors.
Lucy's methods may be unorthodox, but her search for love isn't as innocent or crazy as you'd think. She knows bros be thirsty and she's controlling the hose like Detroit water utilities. Lucy could tell bros to jump and they'd ask "how high?" To her credit, she makes a convincing argument for you to hop.
It's stories like Lucy's that give America the impression that the bro blogosphere is teeming with Grade A creepers and misogynists. Lucy's Instagram feed is cold, calculated, market-tested advertising to any loser with a pulse and a credit card number.

Lucy is following the basic tenants of supply and demand. She knows a sucker is born every minute. Might as well take their money if they're just going to give it to you.
Say Lucy, I'll buy you that drink your looking for. Hell, I'll buy the whole bar a round even.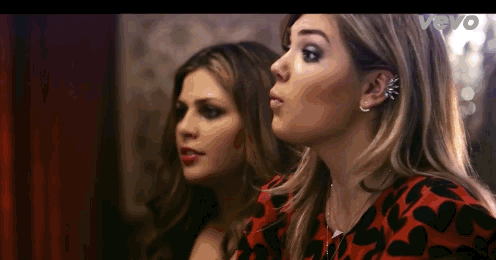 Only out of respect for your hustle.