The proliferation of regional sports networks has provided another source of revenue for professional sports franchises. Unlike national correspondents, who mainly follow successful teams, and broadcast reporters whose stations are unable to afford to send a reporter to every road game, regional sports channels are the go-to for fans to get the inside scoop on their teams.
This week's local newsperson is Fox Sports Ohio Cleveland Cavaliers sideline reporter Allie Clifton.

Allie kept her cool in the firestorm that is live TV.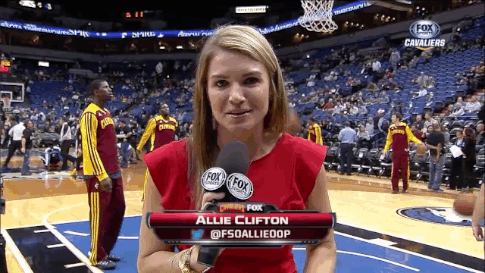 Northwest Ohio can count on Allie to deliver in the clutch.
That's because Ohio got to know Allie when she played on the University of Toledo's women's basketball team.
She played for the Rockets as small forward.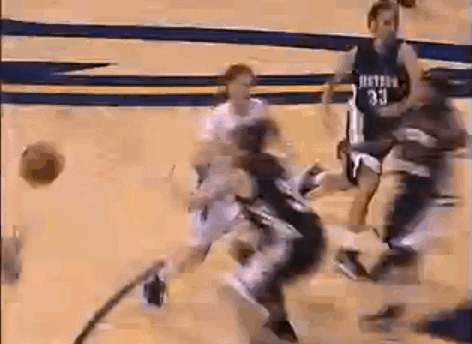 Allie could hang out on the wing and rain three-pointers.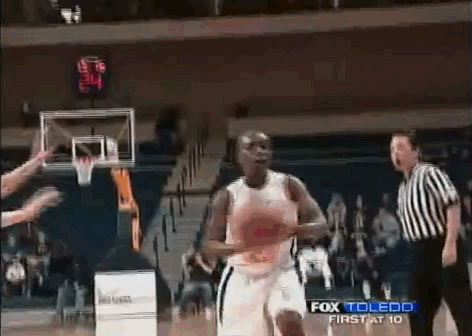 She could also put the ball down and cut to the basket.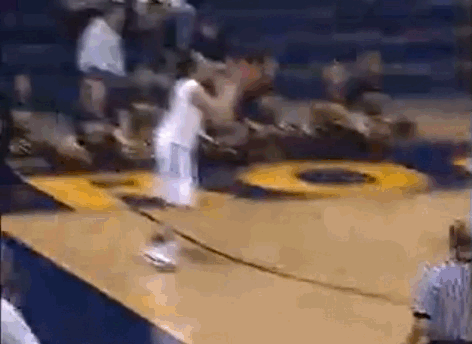 A lifelong baller, Allie recently got married and incorporated roundball in her photos. Notice how she stuffs her husband, prepping him for a marriage full of compromise.
Congrats to the happy couple!