Of the six BCS games this bowl season, perhaps the least heralded was the Fiesta Bowl, which pitted Big 12 champion Baylor against American Airlines Conference winner University of Central Florida. Baylor was a 17-point favorite, boasting a Heisman contender at quarterback and having their head coach targeted by the NFL. UCF, meanwhile, is led by surly George O'Leary. Even O'Leary knew his team's biggest draw would be camped on the sidelines.
The Fiesta Bowl was to be to Lindsey Duke what last year's national championship was to Katherine Webb. But then her boyfriend had to go out and win the game.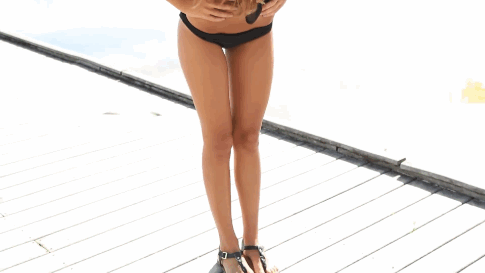 The Knights out-Baylor'd Baylor, running the Bears off the field 52-42. While the Interwebs was primed to lunge at a sideline shot of Duke, Bortles directed wandering eyes to the play on the field.
Assuming Bortles and Duke's pairing lasts, Bortles will be able to afford his lady better champs than Andre. Bortles is now a legitmate NFL prospect, rounding out the remarkably deep 2014 NFL QB draft class.
UCF's bump and run defense that derailed Baylor translates even better off-field.
UCF mauled Baylor's much-maligned defense with their superior physicality.
Despite missing out on her national television star-making turn, Duke could still audition for understudy for Wonder Woman. I believe Duke could shore up doubts fan boys have over Gal Gadot's portrayal in the role.
Don't worry about missed chances, Lindsey. Your legacy lies in something your boyfriend could never do: increasing UCF freshman applications.