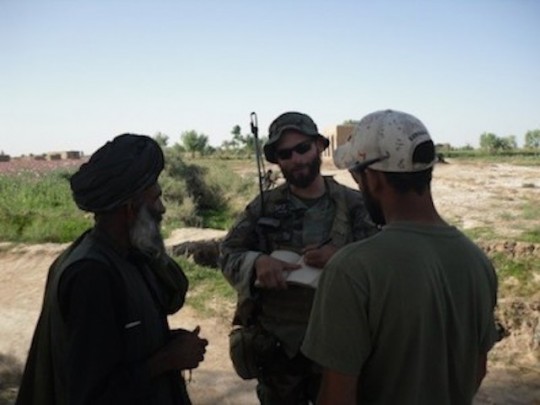 Separations proceedings were initiated against Army Major Matt Golsteyn on the same day that Congressman Duncan Hunter (R., Calif.) published an article in the Daily Beast highlighting Golsteyn's case, according to a letter obtained by the Washington Free Beacon.
The letter, signed by Hunter and addressed to Secretary of the Army John McHugh, states the investigation into allegations of wrongdoing by Golsteyn began on November 29, 2011, and concluded on November 24, 2013, with no charges being pressed.
Hunter's original article appeared on the the Daily Beast's website on Tuesday, February 3, 2015. The Army initiated proceedings to eject Golsteyn from the military the same day, the letter states.