In today's media, we forget the heroes and leaders of yesteryear. From time to time, I will catch up with former Miss USAs and Miss Americas and various state representatives in the respective pageants. Business Insider helps. Consider the endeavor a public service to this beautiful country.
If beauty queens are akin to politicians, then the Dalton dynasty is the North Carolina pageant circuit's equivalent of the Kennedys. For nearly thirty years, the Dalton ladies, from mother Jeannine to youngest Julia, have netted the Miss North Carolina USA banner. But perhaps the best Dalton of all is Kristen, who ascended to Miss USA 2009 and to a tenth place finish at Miss Universe.
These days Kristen lives in Los Angeles, is happily married, and is a public speaker for women everywhere. That's her on the left.
In light of this week's Victoria's Secret fashion show, Kristen expressed dismay that she may have enjoyed life off the pageant circuit a little too much. I beg to differ. Comparing images from today (above) and yesterday (below), you can't tell the difference at all.
She can still strut it with the best of the world like its 2009.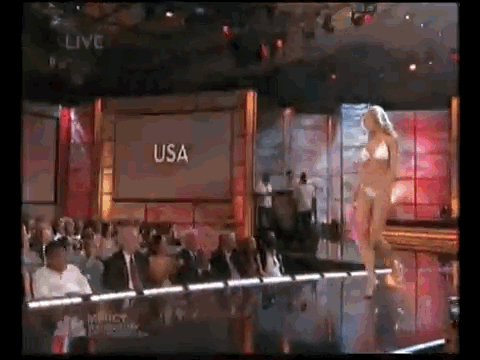 Kristen also dabbles in modeling.
But now, Kristen enjoys being a role model for her championship-level sisters.
Girls, take some notes from big sis.

Kristen had some stiff competition in 2009. She defeated none other than traditional marriage defender and former Miss California Carrie Prejean.