ESPN will have plenty of creative fodder for their next University of Alabama Crimson Tide college football commercial. Even as Miss Alabama 2012 became an overnight celebrity, Miss Alabama 2013 has become famous in her own right.
The aptly named Chandler Champion decided to honor her university:
The Ann Northington-designed outfit is a is a black jumpsuit with a fitted bodice, complete with a houndstooth float that spells out "Roll Tide" on the front and has the Alabama National Championship emblem on the back.

The dress was a natural choice for the event, according to Miss Alabama director Nan Teninbaum.

"With Chandler being a University of Alabama student and the university being the national champs for three years, we chose to do national champs," she said.
Champion has been busy in her time, being crowned Miss Alabama and traveling to Atlantic City for the Miss America Pageant.
She was honored at the state House of Representatives, hence making her the most popular politician in Alabama.
Champion's platform for Miss America is promoting childhood literacy.
Miss Alabama has a lot of perks. Like meeting Flo Rida.
Apple Bottoms Jeans, boots with the fur indeed.
Miss Alabama has become the most prestigious title in the beauty pageant world. Champion will have a variety of ample opportunities available thanks to the hard work of her predecessor.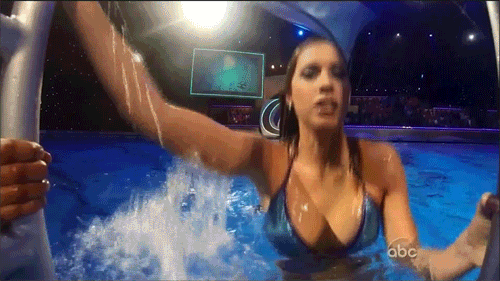 Look for Rammer Jammer to compete for another national championship on September 15th. #RollDamnTide