Thanks to the tireless efforts of six half-naked per-diem models, Colorado Health-Op has helped a robust 226 Coloradans sign up for its state-run Obamacare in its first week. Now another shady Obamacare advocacy group has followed up with its own youth outreach.
At least Colorado Health-Op had the sense of mind to use girls, scantily-clad ones at that. All Got Insurance did was photoshop a Rowdy Gentlemen ad.
As a bro, I am offended. You're trying to get people to sign-up for Obamacare. Free advice: use ladies!
Life in Obama's America is two unemployed losers playing golf in between shifts at Foot Locker.
Bro, your girlfriend dumped your ass because you're still on mom's insurance. Plus, you're lucky your buddy doesn't pop you in the mouth for yapping to mom during his backswing.
#Softycone
Keg stands are crazy when you're 18 at a Phi Delt's rush party. Keg stands when you're doing 26 is just sad. As the great poet Mark Hoppus once said: no one likes you when you're 23.

Got Insurance? had to resort to Internet ads because this is what selling Brosurance looks like in the streets: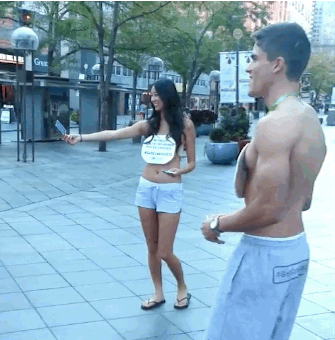 Not cool, bro.